Stacey Abrams to visit CSU on Oct. 25 at 11:00 a.m. in University Hall
Abrams adds an unscheduled stop to talk to CSU students about the importance of early voting.
Photos by Raylyn Ray
UPDATE: This event has been moved to University Hall
According to sources close to the Stacey Abrams gubernatorial campaign and now confirmed by Abrams' website, Minority Leader Abrams will be making a last-minute unscheduled visit to the Columbus area this Thursday, Oct. 25. Abrams and her campaign added this visit, which is scheduled from 11:00 a.m. to noon in CSU's University Hall, to their "We are Georgia" bus tour, which has taken Abrams' campaign across the state to visit possible voters on many college campuses. The campaign's stop in the Columbus area is a rally to inform voters of the opportunity for early voting in the Columbus area and discuss the importance of early voting for her campaign. Early voting in the state of Georgia is already underway. You can visit the Citizen's Service Center in Columbus, located at 311 Citizen's Way (just off Macon Road) to cast your ballot early. Early voting started Oct. 15 and ends Nov. 2. Voting hours are from 7:00 a.m. to 7:00 p.m. Monday through Friday and from 9:00 a.m. to 4:00 p.m. on Saturday and Sunday.
Images from Abrams' last visit to Columbus, GA on Aug. 29, 2018.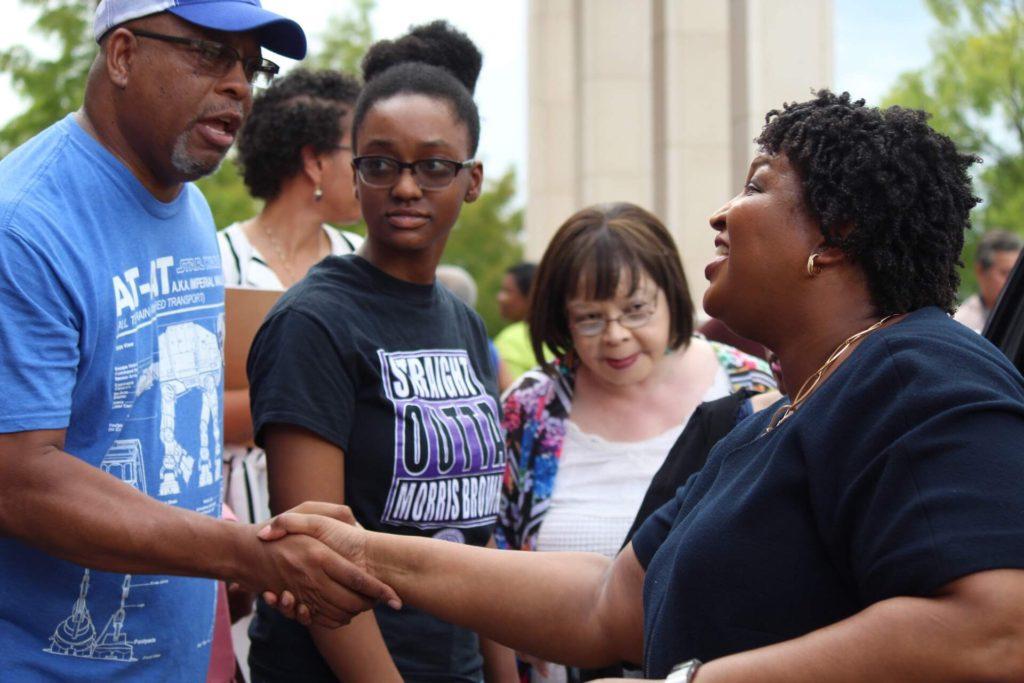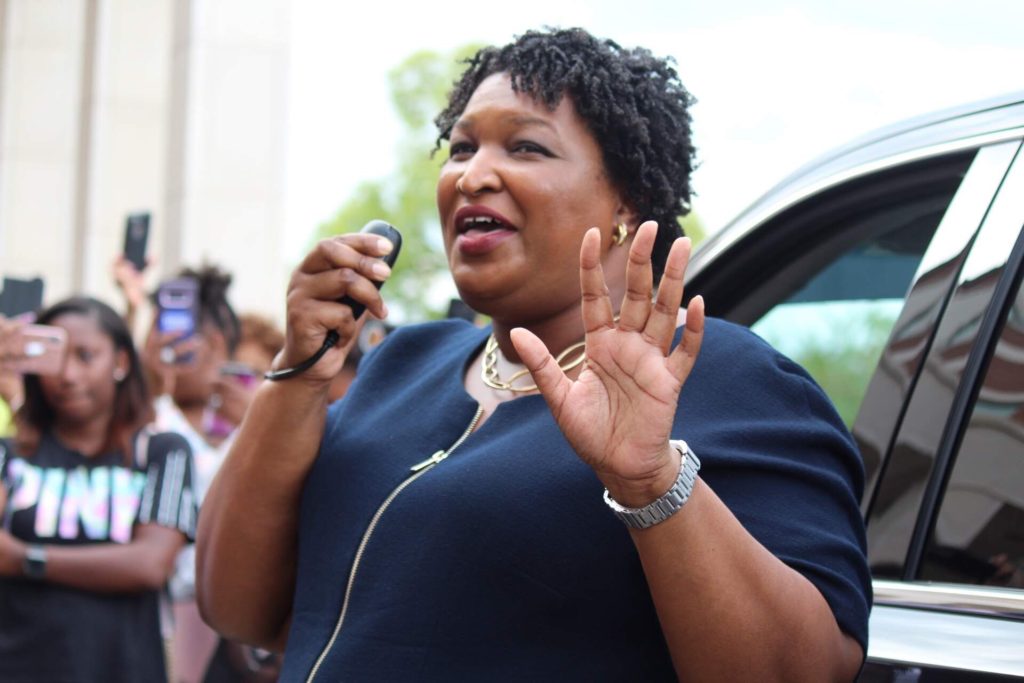 Leave a Comment