Destigmatize the Student's Mind
Students came together for an educational event to help end the stigma against mental health and wellness.
    Diversity Programs and Services of CSU hosted an event for mental health wellness and awareness on Thursday, Sept. 12 at the Davidson Student Center. Students were invited to learn about key elements of depression, stress,  anxiety, and about approaching your mental health needs in the workplace. 
   Cristina Pace, clinical mental health counseling student and practicum intern at the CSU Counseling Center, gave an informative presentation allowing students to understand what it means to be depressed, stressed, and to have anxiety. Pace explained that while the terms can be used loosely, it is important to recognize the difference between having depression (or other forms of depression such as major depressive disorder) versus temporary sadness or grief. While exercise and a healthy diet are two ways to productively combat depression, counseling and medication remain the most effective ways to handle your mental health. 
   While not everyone suffers from depression, stress and anxiety can be common amongst students, and can each be damaging in their own ways. Pace explained the common factors of both stress and anxiety, and ways you can decrease their levels. 
    One stress/anxiety decreaser Pace explained is mindful meditation, as she then transitioned the seminar into a session lead by Safiyyah Abdullah, Miss CSU 2019. Abdullah walked students through five minutes of meditation by allowing minds to fall to ease by regulating their breathing. Meditation can be done anywhere and at anytime; sitting or standing, eyes opened or closed, but it has the best results when lying flat on your back while taking slow, measured breaths. 
    Another activity involved various workplace scenarios in which a coworker was described as having various mental disorders, issues, or tendencies. Students worked in groups to find ways to help the imaginary coworker cope with their issues. These scenarios allowed students to recognize the importance of empathy and understanding in the workplace, as many students currently work or will be venturing into a work environment in the near future. 
    Korie McDougall, CSU senior and diversity peer educator, was inspired to run the event by her own struggle with mental health. For students looking ahead to graduation, the reality of venturing into a work environment looms ominously before them. McDougall hoped for herself and others to learn how to handle that.
    Guest speaker, Madelyn Brown of Strategic HR Partners, spoke on the technicalities of navigating mental health accommodations in the workplace. McDougall commented on the benefits of Brown's information: "We experience accommodations here as students that we would not get in the corporate world… having to face that reality is really nerve racking so it was important to hear that from her knowing what we would be experiencing soon." 
    Freshman Exercise Science Majors, Kanise Triplet said that she appreciated the meditation portion: "I came in here feeling really anxious and stressed, and since the meditation I've been in a very good mood."
    Benjamin Stewart, graduate student and assistant of the higher education leadership track, found the information on depression, stress, and anxiety to be most helpful saying that "personally I've experienced a lot of those things without being able to really comprehend what was going on and then especially communicate it, I wasn't able to. Now I feel like I have a better idea of what it may be." 
    CSU offers a wide array of services for students struggling with mental health, including classes available to students and employees such as; "Lifting Yourself Out of Depression," "Decreasing Anxiety," "Mindful Meditation," and more. These classes are held in Schuster 319 and no sign-up is required. For a full list of available classes, contact the Counseling Center at 706-507-8740, or visit them on the third floor of Schuster. 
    If you or someone you know is struggling and you would like to seek help you can contact the CSU Counseling Center at 706-507-8740, the Georgia Crisis and Access Line at 1-800-715-4225, or the National Suicide Prevention Lifeline at 1-800-273-TALK(8255). If there is an emergency, please contact CSU Police at 706-507-8911.
Leave a Comment
About the Writer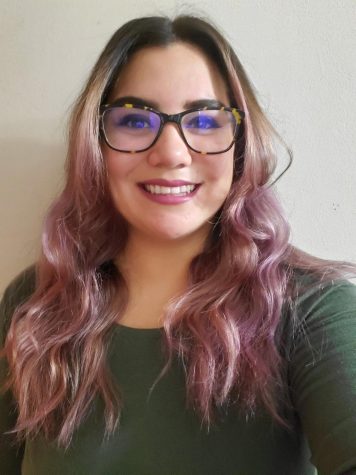 Paige Adams, Reporter
Paige is a reporter with the Saber at CSU and a senior English major. Her track is creative writing, so she didn't expect to find herself loving to learn...