Faculty senate votes to have Pres. Markwood deliver open letter to USG Chancellor
CSU's faculty senate held a meeting this morning in response to the open letter released by faculty members last week, which called for USG to allow online learning as the default mode for Fall 2020.
   This morning, CSU's faculty senate held a meeting to determine whether the open letter released by faculty last week would be delivered to USG Chancellor Dr. Steve Wrigley on behalf of the faculty. The open letter in question was published last Tuesday and was signed by over 110 faculty members at the time. The meeting resulted in a unanimous vote to present the letter to President Markwood, who said he would deliver it to the USG Chancellor today.
   The meeting centered largely on the issues addressed in the letter, but also touched on other concerns about reopening that faculty members had. 
   Dr. Amanda Rees, professor of geography, explained that faculty members were inspired by the work of academic communities across the state at other universities, and this drove them to pen the letter. 
   "I feel that our colleagues [are] balancing the unbalanceable — their health, their children's education, the health of their families (many of whom are also in high risk categories), and the health of their academic communities," Dr. Rees explained. "And they're trying to do this in a system that seems to disregard their concern. […] Personally, I feel that this letter is a statement that recognizes the challenges we face and brings us together in that recognition and support of our colleagues."
   There has been no official move from CSU's administration to make online learning the default, as USG's policies have so far been clear about favoring face-to-face instruction. However, many faculty members have been told to gear their classes at least partially toward online so that they are prepared in the event of another total closure, and the letter was written with the intent to convince USG to change its position on the matter. 
   In the event that online learning was the default, professors would still be allowed to choose to have face-to-face or hybrid classes, according to Provost and Executive Vice President for Academic Affairs Dr. Deborah Bordelon. If a student wanted to opt out of this in person learning, they would need to reach out to the specific professor to reach an agreement. 
 Dr. Bordelon also said that international students should not be negatively affected by a move to majority online classes. They should have flexibility and the ability to work with the Center for Global Engagement. 
   President Markwood, prompted by concerns for the students' experience, said that buildings could be converted to allow students to work on online classes while on campus for other hybrid courses or to allow them study time between in-person classes. This would be done while giving students the resources to socially distance. 
   Due to privacy concerns, professors will not be notified of specific students in their classes that test positive for COVID-19, a concern that has resurfaced in several faculty meetings.
   "The safest, of course, is to stay home. […] The next safest is to wear a mask and social distance,"  said President Markwood.
   Additionally, President Markwood mentioned that on-campus HVAC units have been inspected and have the highest quality filters that they can. Due to taking in outside air to circulate, indoor temperatures can be expected to be a degree or so higher.
   The Saber has reached out to the USG Chancellor for comment and is awaiting a response.
   "I want to thank you for expressing what you're feeling and what you're thinking," President Markwood said after the vote. "I want to, as well, thank you for presenting ideas as to how to address those concerns. It's not just your right to express yourself – and you all know where I stand on freedom of expression and how important I believe that is on a campus – but it is your responsibility to stand up and speak out, and to collectively come together to form solutions. I support that, and I will deliver this letter to the Chancellor today."
Leave a Comment
About the Contributor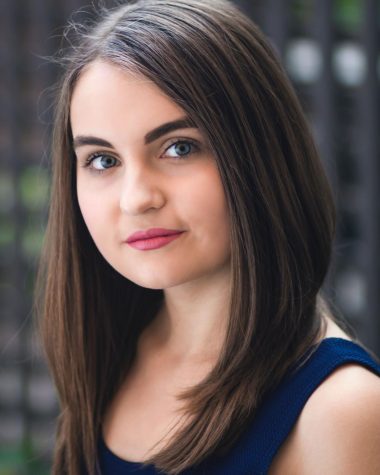 Ashley Peterson, Social Media Editor
(She/her) Ashley is a theatre major who loves to focus on issues that concern the community of Columbus. She graduated from CSU in Spring 2021,