Monkeypox information and safety
Monkeypox Information and Safety tips for CSU students and faculty
   Monkeypox is a disease caused by an infection of the monkeypox virus. Monkeypox was discovered in 1958, but a recent outbreak in 2022 has spread the virus to unexpected locations, including the United States. 
     According to the CDC, the primary way monkeypox spreads is through prolonged skin-to-skin contact. Other methods of contracting the virus include touching objects, fabrics, and surfaces that have been in close contact with the virus or infected animals. Additionally, pregnant individuals can spread it to their children. 
     To prevent getting the virus, people should avoid close contact with people or objects that have been infected with Monkeypox. People should wash their hands often to promote sanitation. 
     The CDC recommends that people who have come into contact with monkeypox or people who are more likely to contract the virus- which includes those with immune deficiencies and skin conditions such as eczema- get the vaccine. The preferred vaccine is JYNNEOS, which is a two-dose vaccine. The alternative is ACAM2000, which is single dose but has potential side effects for at-risk individuals.
     However, people who receive the vaccine should still be cautious and wait for their immune protection to kick in. 
    The symptoms of monkeypox can vary, but it is extremely likely someone with monkeypox will get rashes. The rashes can appear anywhere from the genitals to their hands, feet, chest, face, or mouth. Other symptoms can include fever, chills, exhaustion, muscle ache, headaches, etc. 
     The symptoms usually start after three weeks of exposure to the virus, and the virus itself can last from two to four weeks. 
     Most people with monkeypox can recover within two to four weeks without medical treatment. However, if needed, antiviral drugs that are used to treat smallpox can also be used to treat monkeypox. After contracting the virus, individuals should contact the people they have seen recently and tell them they might have been exposed. Individuals isolating should also disinfect their homes if they are isolated there. 
     To stay safe on CSU's campuses, students and faculty should sanitize areas and make sure to wash their hands. Additionally, the CDC recommends isolation until the monkeypox lesions clear up. 
      For additional information about monkeypox and other health related issues, readers should refer to the CDC website at cdc.gov. Also, be on the lookout for information from CSUand the Student Health Center. 
Leave a Comment
About the Contributor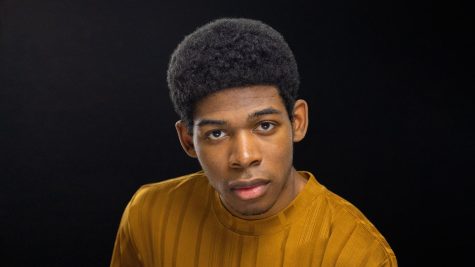 Braxton Lee, Photographer
Braxton is a senior majoring in Public Relations and minoring in Film. He enjoys going to the theatre and making short films. Braxton plans on one day...