The Counseling Center at CSU Battles Mental Health Issues
Have you accessed the mental health resources available to you at CSU's Counseling Center?
  Student life can be stressful and overwhelming. Students may find themselves buried beneath a heavy workload and unable to approach it due to its daunting presence. The stresses of college can be especially overwhelming for those who suffer from mental health disorders. The question remains: What does CSU offer its students to help ensure they are on the right track mentally to achieve success in their classes? 
    If you are experiencing overwhelming anxiety, stress, depression, or any form of mental health issues, whether you've been previously diagnosed or not, a great place to start is the CSU Counseling Center. Students will find a comforting and welcoming environment on the third floor of the Schuster building on CSU's main campus. 
    Incoming freshmen receive information about the counseling center both during orientation and in their required first-year course. Cougar connection provides a schedule of free "Mental Health 101" classes.. Aside from these two informative aspects, the Counseling Center is heavily referral-based. Dr. Cheryl Yatsko, assistant director at the CSU Counseling Center, explained that most of the time students are referred by their professors, advisors, resident assistants, or friends. 
    "We certainly know we are overwhelmed with requests for our services," said Yatsko, assistant director at the CSU Counseling Center. While the Counseling Center is currently in high demand, some students do not realize the services available to them.. Yatsko suggested, "Maybe it would help to talk to somebody about your stress," as being a good gateway to encourage a student to seek help at the Counseling Center. 
    Yatsko elaborated that any student can come by and fill out a form to get the process started. However, the outcome may differ depending on whether the student is in crisis or not. 
   To constitute being in crisis, a student may be experiencing anything from a panic attack, a triggering event having occurred, or having suicidal thoughts. If the student is in crisis, they are seen immediately. If the student is not in crisis, they will receive a phone call within a few days as a preliminary assessment. Permitting at that point that they are still not in crisis, they will then come in for an intake appointment where they will complete a full assessment of their needs. Unfortunately this process usually results in the student being on a waitlist. 
    While students are welcome to remain on the waitlist, the Counseling Center provides many resources to ensure that student gets the help they need in a timely manner. The Counseling Center will suggest outside sources depending on the student's insurance. Counseling referral options exist for those seeking help outside of the CSU Counseling Center, with and without insurance. They will also suggest other classes that can be taken, or group sessions available. 
    "We are really needing to grow and resources are very scarce," said Yatsko. The unfortunate reality of the Counseling Center is that they are in dire need of expansion. While staffing consists of five full-time counselors and ten part-time practicum counselors, the CSU student body reaches just over 8,000 students. Without the necessary funding for more counselors, the future of the counseling center will remain unvarying. 
    Yatsko suggested that students reach out to their student government, known as the CSU Student Government Association, to voice their needs and concerns in keeping the counseling center staffed and available to students. Students can reach their student government located in the Davidson Student Center room 207, to express concerns for the Counseling Center's expansion. Students can also attend upcoming forums slotted for Thursday Oct. 17, Thursday Nov. 7, and Thursday Nov. 21. All forum meetings will be held from 12:30pm-1:30pm in the Columbus Room, Davidson 208. 
        If you or someone you know is struggling and you would like to seek help you can contact the CSU Counseling Center at 706-507-8740, the Georgia Crisis and Access Line at 1-800-715-4225, or the National Suicide Prevention Lifeline at 1-800-273-TALK(8255). If there is an emergency, please contact CSU Police at 706-507-8911.
Leave a Comment
About the Contributor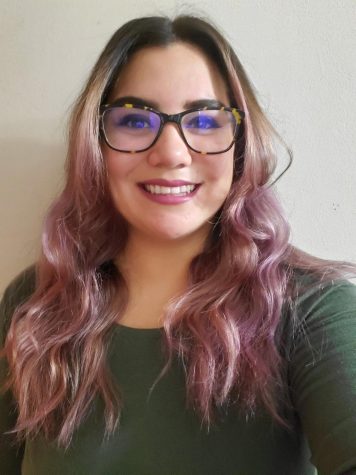 Paige Adams, Reporter
Paige is a reporter with the Saber at CSU and a senior English major. Her track is creative writing, so she didn't expect to find herself loving to learn...