Letter from the Editor: Black Lives Matter
Hello all,
I truly hope everyone is staying safe. It is my sincere hope that we are all able to find some solace at this time. However, I hope everyone is also doing some harder things, such as having tough discussions and opening up yourself to learning. It may seem like everything is happening all at once, but the unfortunate truth is that black lives have been devalued for as long as the United States of America has existed. That is why we say Black Lives Matter. 
I understand that a lot of my white neighbors are perhaps struggling right now to accept the massive changes proposed by protesters and organizers. It may seem to you that this is all happening too fast, but again I say that this has been a long time coming. You may not have seen police brutality or systemic oppression first hand, but that does not mean it isn't happening. 
Right now is the time to take a step back and actually listen to the people whose voices have been ignored for so long. We will absolutely make mistakes in the effort to become better allies, but the fear of messing up cannot override the need to show up for our hurting neighbors, friends, and families. 
Lately, I have heard many people say that they do not know where to start in addressing their inherent biases. Autumn Gupta and Bryanna Wallace have put together a free lesson plan on how to be a better ally to the black community. It has several different options to fit your current needs and availability. 
Additionally, you can help by using your dollar. This includes donating to organizations like Black Visions Collective, NAACP Legal Defense Fund, Black Disability Coalition, and many more. If you are struggling financially, as many of us are due to the ongoing pandemic, you can also donate by streaming playlists and playing games. These alternatives help raise money through the ads that viewers/players get rather than the users donating directly. 
Voting is another way to help. We do have a flawed system, but it can be helpful to vote people into office who understand the plight of the marginalized. This Tuesday is voting day for Muscogee County, and many local seats are up for grabs. You can also call or email your representatives and demand change.
I also understand that COVID-19 is still an ongoing threat that we all need to be extremely cautious about. However, if protesters are allowed ample space to march without being fenced in by armored cars, I believe they can make their voices heard safely. 
I want to close out by imploring you once more to try and understand. Huge amounts of budgets are allocated to police departments each year, and it would be wonderful to see more of that money go to community enrichment and upkeep. Black families have been torn apart by police violence and profiling. Our communities are worth changing for. 
Black Lives Matter.
Leave a Comment
About the Contributor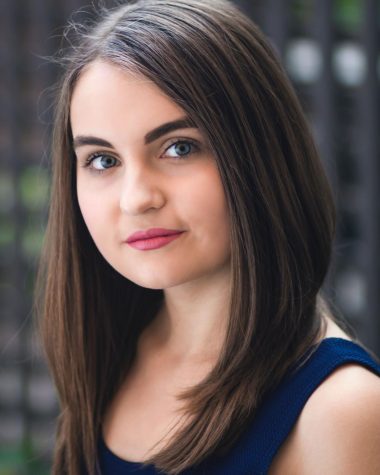 Ashley Peterson, Social Media Editor
(She/her) Ashley is a theatre major who loves to focus on issues that concern the community of Columbus. She graduated from CSU in Spring 2021,