April 2023 Leditor
Hello Students,
   Welcome to our last issue of the semester! I know things have begun to get hectic as we finish the semester—pulling all-nighters to finish that final assignment and, for some, preparing to graduate and begin a new chapter.
   As we all look forward to the breath of relief that summer vacation always brings, I hope you gain a sense of fun, creativity, and community from this issue. Articles included in our print issue include art exhibitions that advocate for and celebrate love, gender, sexuality, and mental health.  
   JP Hol's solo exhibition, "I am Here to Steal your Soul," is just one of the many exhibitions in Columbus this month. Hol uses everyday materials to explore themes of biology, family, time, love, gender, and sexuality. The Uproar's very own Ray Schmidt also shared his experience in the 2023 Student Juried Art Exhibition. Among other things, Schmidt's work features a self-portrait that speaks to his personal enlightenment of realizing his worth and confidence in his gender identity.
   We also covered upcoming changes that students interested in dorm life should be aware of. Beginning in Fall 2023, Fontaine Hall will no longer be available as an option for student housing. 
   In other news, I would like to congratulate our staff members graduating this May. Summer is one of my favorite seasons because it represents change, adventure, growth, and happiness. I hope our departing members will experience all these things as they go through this shift in their lives and careers this summer. 
   In the vein of change and growth, I would also like to announce that this semester will be my last as Editor-in-chief. I am pleased to announce that our Senior Copy Editor, Nick Miller, will take over as Editor-in-chief in the fall. Nick has been working closely with the staff this school term and has created creative, thought-provoking, and well-rounded articles. I know that he is fully capable of leading and facilitating the paper's growth.
   Thank you all for allowing me to work with an amazing staff, and I hope you enjoy this issue!
Best,
Destinee Williams 
Check out the full issue here: Volume 67 | Spring 2023 | Issue 2 by UproarCSU – Issuu
Leave a Comment
About the Contributor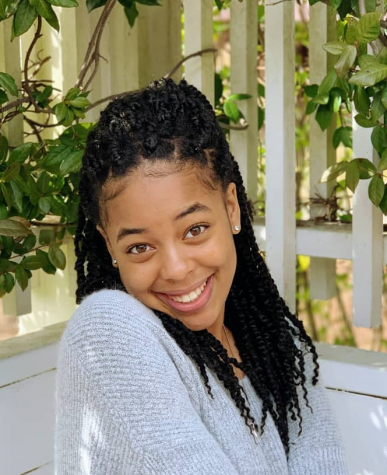 Destinee Williams, Editor-in-Chief
Destinee is a senior English major with a concentration in Professional Writing. She has a passion for writing about social issues that are going on in...