Letter from the Editor: October 2022
Hello students,
     It is the season of haunted houses and scary ghost stories, and with that comes The Uproar's 2022 October issue. As is the tradition, The Uproar staff is fully embracing the October season, and we are excited to share some spooky and entertaining content. 
     In this issue, we cover a variety of thrilling, eerie, and bone-chilling topics, including 2022 Homecoming, tips to create DIY costumes, horror film tropes, The Springer's Halloween musical series, and the history of Halloween. The issue includes a tension-filled original short story written by one of our staff members.
     As we continue toward the end of the semester, I would like to remind everyone to embrace the fun, creativity, and community that often accompany the spooky season. Focusing on classwork can get overwhelming, so take advantage of the holiday season and enjoy the things that make college memorable- the friends you make and the memories you share.
Stay safe and happy Halloween,
Destinee Williams
Leave a Comment
About the Contributor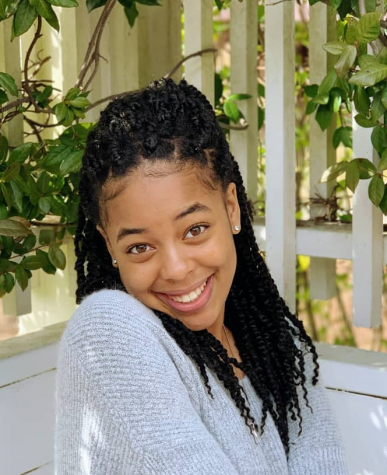 Destinee Williams, Editor-in-Chief
Destinee is a senior English major with a concentration in Professional Writing. She has a passion for writing about social issues that are going on in...