Colgay Pride Hosts Columbus Pride 2018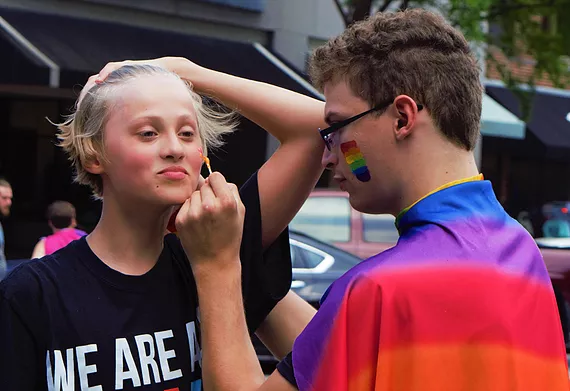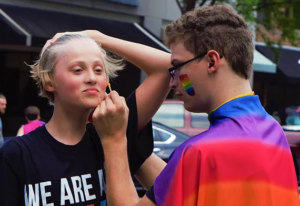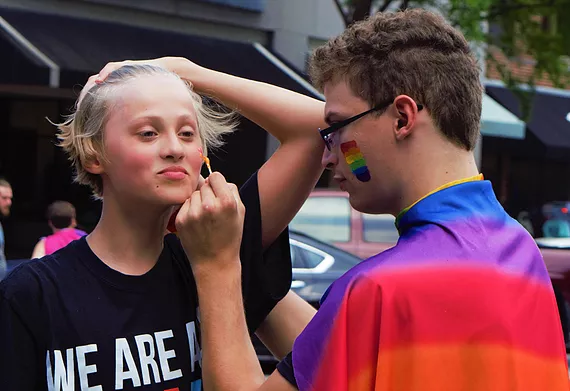 On Friday, June 1 and Saturday, June 2, Columbus sweltered in a humid 93 degrees with intermittent storms, but that didn't stop people from celebrating the fifth LGBT Pride Festival on Broadway. Decked out in a rainbow of colors and armed with smiling faces and rainbow flags, the LGBT crowd and their supporters joined together in a show of solidarity and love.
The festival, made possible by a record number of sponsors this year and organized by Colgay Pride, had more than 1,500 participants. Some of the 85 sponsors were Atlanta Pride, Georgia Equality, the Georgia ACLU, and CAN Community Health. The success of the festival is glad tidings to Colgay Pride's executive director Jeremy Scott Hobbs.
"In 2012, I made the announcement that we would finally bring Pride to Broadway after trying for several years to get the other organization, CV Pride to do more than just a drag show down in the Flat Rock Park, to talk about advocacy and work to be part of the process," said Hobbs. "My mother always said that if you don't like the way people do things, then do it yourself—and that is exactly what I did…every year we keep growing and doing more activities, such as this year with the First Annual Mr. and Miss Columbus Georgia Pride. I have always been an activist and working with our government and city/state leaders to help ensure LGBT citizens are treated fairly in all things."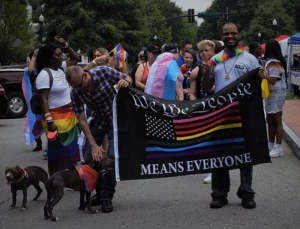 City Councilor Mimi Woodson led the Columbus Georgia LGBT Pride Month Proclamation Ceremony. Other activities included the Mr. and Miss Columbus Georgia Pride Pageant on Friday night, the Second Annual Night Show on Saturday evening, a moment of silence and the playing of "Taps" for all fallen LGBT brethren, including victims from the Pulse nightclub shooting which occurred in Orlando on June 12, 2016. Grammy-nominated artist Phylle Carter performed a public segment titled "What Pride Means to You," and the festival jumped to the beat of a live DJ.
Next year, Colgay Pride plans to change the event to three full days and make Sunday Unity and Love Through Faith and Family Day.
"The biggest obstacle I have seen over the years is so many LGBT citizens have given up on faith because of the Churches and families that shove negativity down their throats and tell them God hates them," said Hobbs. "I want to help people find their faith again through the power of love and diversity; and, have a positive message for spirituality."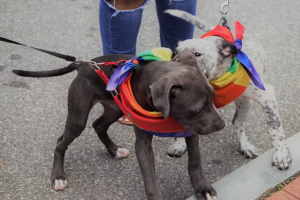 The festival may be over, but the fun and activism don't end there. Hobbs said that due to the lack of an LGBT club and because Broadway now allows open containers, Colgay Pride plans to host an LGBT Broadway Block Party Night show once a month for the community. Talent and drag shows will have a $5 Block Party cover fee and will be free for kids as always.
"I would also like to thank everyone who made the 2018 Columbus Georgia LGBT Pride Festival one of our greatest…more sponsors and vendors than ever before," said Hobbs. "We couldn't do this without our community and we love them—each and every one. Thank you for lending your voice, for taking action to fight injustice, and standing up for equality for all."
Leave a Comment