Meet Karla Drenner, the first ever openly gay member of the Georgia General Assembly
In honor of Pride Week pride week, The Saber highlights influential members of the LGBTQ+ community in Georgia.
   Avondale Estates, a city in DeKalb County and Karla Drenner's place of residence, has the highest density of gay couples in Georgia according to the 2010 census. At about 4.3%, Avondale Estate has over double the amount of same-sex couples Atlanta has, the latter sitting at just under 2 percent. Residents of Georgia's 85th district are likely already familiar with the name Karla Drenner. However, many Georgians may not know that Drenner was Georgia's first openly gay representative, her career in politics spanning decades and built on civil rights legislations. 
   Drenner was first elected to the Georgia General Assembly in 2000. "It wasn't an easy process," Drenner said in an interview with Purdue University in 2014. "I walked my entire district three times and talked to over 3,500 people three times! I learned that people really want you to listen to them; they want to know that you care about what they have to say."
   In her 2006 run for re-election, what was to become her fourth term, Drenner thanked the gay community for their continued support. "It was a tough race, and it was gay people who showed up day after day after day," Drenner said. "I want to personally thank everybody and let them know I will be willing and ready … to fight again for our rights as a community."
   Drenner's list of sponsored bills includes resolutions to: recognize April, 2019, as Genocide Prevention and Awareness Month, commemorate the 50th anniversary of the Stonewall Inn Movement, and support the creation of a Gender Parity Task Force. Drenner has also spoken on sexual orientation-based discrimination: "I mean, you can get married, but you can't go to work and feel safe because you're allowed to be harassed and demeaned and demoralized from 8 to 5. That's not right."
   Drenner maintains her position as representative of the 85th district to this day and has oftentimes run unopposed in her district. Her current term ends on January 11, 2021.
Leave a Comment
About the Contributor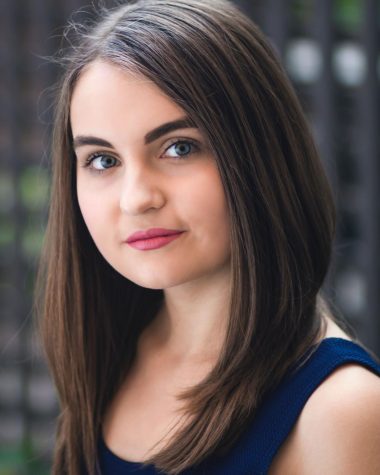 Ashley Peterson, Social Media Editor
(She/her) Ashley is a theatre major who loves to focus on issues that concern the community of Columbus. She graduated from CSU in Spring 2021,