Have Fun With Friends With Online Gaming
These affordable multiplayer games provide ways to have fun and stay connected with friends while stuck at home. Illustrations by Jade Thornton.
During the ongoing COVID-19 crisis, many people across the country are being advised to stay home in order to prevent the spread of the virus. While this prevents us from meeting up in person, online games are an option to have fun together and stay connected with friends while social distancing. The Discord app, available for both PC and mobile devices, can be used to connect friends through voice or video chat to make it easy to play games together. All of the games on this list are under $30.00, as job layoffs and business closures make saving money whenever possible necessary.
Here are seven affordable multiplayer games:
Stardew Valley
"Stardew Valley" is a farming simulator where you take the role of someone who decides to leave behind their corporate job to take over their grandfather's run-down farm. Starting with just a few tools and a dilapidated plot of land covered in rocks and weeds, you can transform the property into a thriving farm by yourself or with up to three other people through the game's online co-op play. The game offers a myriad of activities, including fishing, mining, and wooing the local townspeople. "Stardew Valley" is available through Steam or GOG.com, PlayStation 4, Nintendo Switch, Xbox One, and PlayStation Vita for $14.99. It is also available on Android and iOS phones for $7.99.
Don't Starve Together
"Don't Starve" is a survival game that drops you into an unfamiliar and unsettling world where you must maintain your health, hunger, and sanity in order to survive. "Don't Starve Together" is the multiplayer expansion that allows up to six players to work together to forage resources, build defense against monsters, and explore the world to find its secrets. There are many different characters to pick from to play that offer different perks and abilities to help you survive. Purchasing the game for $14.99 on Steam grants you a free copy to gift to a friend. The Console Edition for Playstation 3 and 4, Xbox One, and Wii U is $14.99. The Nintendo Switch version – including extra downloadable content – is $19.99.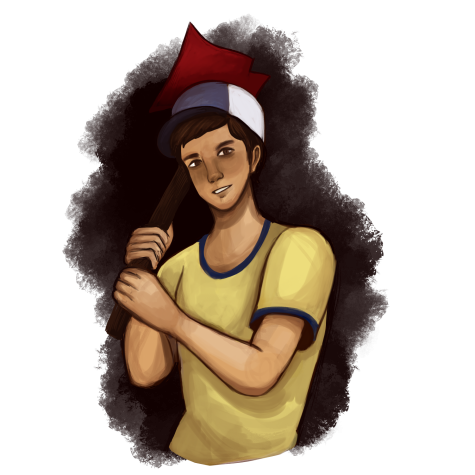 Left 4 Dead 2
"Left 4 Dead 2" is a survival horror game that has up to four players work together to make their way through a map infested with zombies. In each campaign, you must reach safehouse checkpoints until you are able to escape at the end. The game offers different ways to play with a variety of game modes, and it changes level conditions each time you play a certain map to provide a different challenge. Released in 2009, "Left 4 Dead 2" is still popular today and is available through Steam for $9.99 or on Xbox 360 for $19.99.
Evil Apples
"Evil Apples" is a free-to-play mobile game inspired by the popular adult game Cards Against Humanity. Players are presented with a red card asking a question or providing a phrase with a black space. You can then choose a white card that you feel is the funniest option for answering the question or filling in the blank. Players then vote to decide which player wins the round. "Evil Apples" is available on the App Store and the Google Play Store.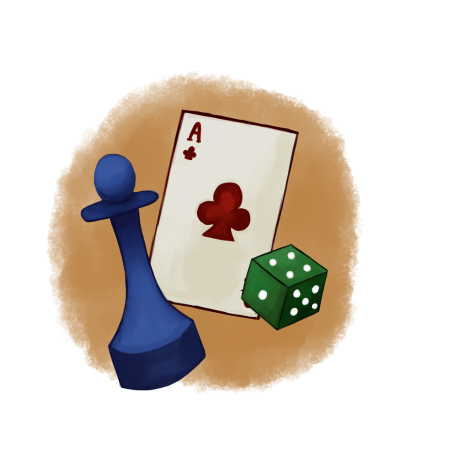 Tabletop Simulator
"Tabletop Simulator" allows you and up to nine other players to play a virtual version of classic games such as dominoes or chess, and it also provides the option to modify games, or even create them from scratch with your own assets. The game's physics engine makes moving up pieces on the board feel natural and it offers Virtual Reality support for those who want to really immerse themselves in the experience of playing a board game. Fans of tabletop role-playing games can use the RPGKit to create their own boards with tilesets and animated figurines. "Tabletop Simulator" is available on Steam for $19.99.
Jackbox Party Pack Series
The "Jackbox Party Pack" series allows many players at once to participate in a multitude of party games. One screen is used to host the game, providing an access code for players to join with their personal devices by going to www.jackbox.tv. Only one person needs to own the pack in order for everyone to play, and streaming services such as Twitch or utilizing Discord's game streaming feature allows you to play with others online by streaming the host screen. More information on the individual party packs – including pricing, availability, and content – can be found on their website at www.jackboxgames.com.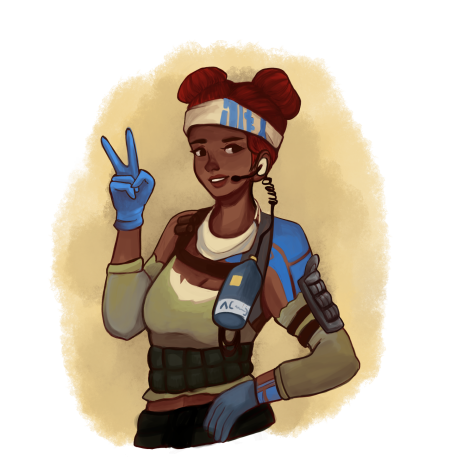 Apex Legends
"Apex Legends," a free-to-play battle royale taking place in the same universe as the Titanfall series, pits twenty teams of three players against each other as they fight to be the last team remaining. You can choose from twelve different characters to play as, each providing a unique personality and playstyle. Teams start in an aircraft above the map; once you are on the ground you can scavenge for supplies and weapons to help eliminate other teams. "Apex Legends" is available for Windows, Playstation 4, and Xbox One.
Leave a Comment