The Arts in April
Events in the Art Department this month
   CSU students on Riverpark Campus have been busy this month with exciting visitors, exhibitions, and competitions.
   Visiting artist JP Hol opened his solo exhibition "I am Here to Steal your Soul" on Tuesday, March 27, in the Illges Gallery. Hol has worked and exhibited internationally in Italy, the UK, the Netherlands, Japan, and China. He uses everyday materials like bubble wrap, fabric, and glass to create imaginative works of art which explore themes of biology, family, time, love, gender, and sexuality. "I am Here to Steal your Soul" closed on April 29. 
   On April 11, art critic Jerry Saltz came to CSU. Saltz is a highly influential voice in the art world and currently serves as the senior art critic at New York Magazine. He recently released the book "Art is Life," a collection of highly-readable essays about contemporary art. His lecture at CSU was open to the public and covered everything from his past as a truck driver to his approach to writing about art.
   Uproar photographer Vinh Huynh and Professor Hannah Israel co-curated Second Nature, an exhibition featuring artwork by eight students from CSU's Art Department. The exhibition was on view at the Columbus Botanical Garden from March 10 – April 5. On April 19, the show continued at Woodruff Park near the Riverpark campus. Planning is in progress for a third show located on the island on the Riverwalk.
  CSU students in the Art Department got the opportunity to collaboratively curate an exhibition of their own this month. With budgets of $10 each, students went to thrift stores, antique shops, or parents' attics, finding items to place on display. They researched these objects from a historic perspective. Highlights of the show include glass insulators from telegraph lines, hand-woven baskets, 20th-century newspapers, and vintage toys. The collection was shown in CSU's Art Lab gallery from April 19 through May 3.
  CSU's Counseling Center and Art Department came together to lead the Journeys Through Mental Health Contest as part of the Cougars End Suicide initiative. Students were encouraged to express emotions through visual art, music, writing, performance, or rap and submit their art to the contest for cash prizes and recognition. An awards ceremony was held on March 27 and included a presentation by Fatimah AlQadfan, a drama therapist.
Leave a Comment
About the Contributors
Nick Miller, Editor in Chief
Nick Miller is a student working towards bachelor's degrees in art history and web development at Columbus State University. He currently serves as the...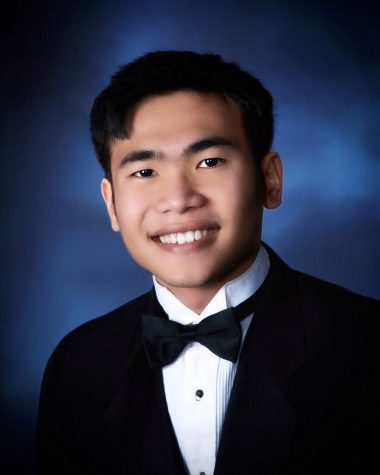 Vinh Huynh, Photographer



Vinh is a junior Art major. He became the photographer of The Uproar in his first semester at CSU. He enjoys photography and painting. His goal is...