Opportunity and Inclusion this Black History Month
The idea behind the Martin Luther King Jr. Elementary mural
    Black History Month is a time to celebrate our nation's civil rights activists and appreciate the crucial social changes that we benefit from today. It is also important to understand how those activists were able to make these changes. In their fight for recognition and inclusion, they had to be able to recognize opportunities where others might not. Now, it can still be hard for minority students to find opportunities for themselves, but we have people that are willing to change that.
   Martin Luther King Jr. Elementary is a predominantly Black and Hispanic American school in Muscogee County. Like most administrators, MLK. Jr. Elementary administrators want their students to feel motivated to come to school every day, so in collaboration with their sponsors at First Baptist Church, they reached out to CSU's Servant Leadership Chair, Courtney Wilson, and she contacted CSU student and Uproar photographer, Vinh Hyunh to commission a mural.
   Two of the three commissioned murals feature colorful nature themes with encouraging phrases such as "be kind" and "be brave" that serve to remind students of the importance of positive virtues. The final piece was meant to uplift MLK Jr. Elementary students and advocate for representation. With this in mind, Hyunh chose the subjects of his final mural: Katherine Johnson and Cesar Chavez.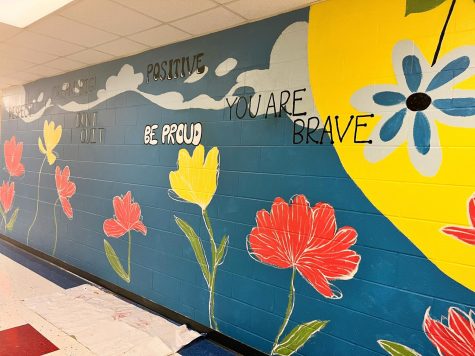 Katherine Johnson's tale was told in recent years in the movie Hidden Figures. She was an African American student handpicked to be one of the students to integrate the West Virginia graduate schools, the first in many opportunities that would lead to her eventual involvement in John Glenn's orbital mission in 1962.
   Cesar Chavez was a Latino farm laborer and civil rights leader known for his activism, spiritual guidance, and community organization. He worked towards social change and fought for environmental and consumer rights. In 1962, he co-founded the United Farm Workers Association, which works to protect farmers from unsafe working conditions and helps provide healthcare.
  "I hope that students will be inspired and encouraged to come to school and try their best after seeing the mural and the accomplishments of the people who represent them," stated Hyunh when asked about his hopes for the mural.  
   Hyunh hopes that, through the mural, students at MLK Jr. Elementary students will find the motivation they need to seek out more opportunities for themselves. 
Leave a Comment
About the Contributor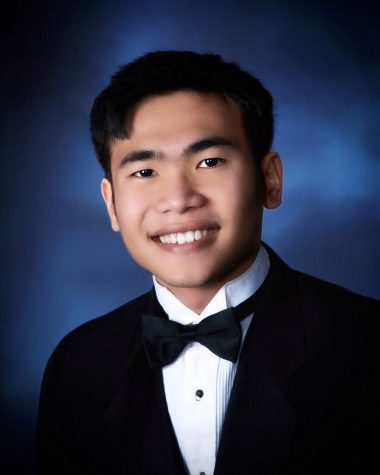 Vinh Huynh, Photographer



Vinh is a junior Art major. He became the photographer of The Uproar in his first semester at CSU. He enjoys photography and painting. His goal is...