Aramark's ties to the prison-industrial complex
  This article originally appeared in the November 2020 issue of The Saber.
 Aramark Corporation is an American food service company that is the exclusive caterer to CSU. In addition to providing the food for the main campus and RiverPark campus dining facilities, Aramark also services the PODs on both campuses. 
   In the past year, the company has come under criticism after allegations of fueling the prison-industrial complex. For those that are unfamiliar with the PIC, it is a term used to "describe the overlapping interests of government and industry that use surveillance, policing and imprisonment as solutions to economic, social and political problems," according to the Empty Cages Collective. 
   For context, Aramark also provides food services to provide meals for correctional facilities—including inmates and correctional officers. Aramak designed a program for inmate rehabilitation called In2Work vocational training. According to the company, this training helps create "a path for former offenders to successfully reintegrate into society…[by] teach[ing] offenders the fundamentals of working in a food service, retail or warehousing environment."
   Some have criticized that Aramark's ties to the prison-industrial complex can provide incentive for them to perpetuate incarceration because they receive monetary gain from servicing correctional facilities. 
   For example, in December 2013, Aramark made a three-year $145 million contract with the Michigan Department of Corrections in order to provide food services to the state's 43,000 prisoners. Once Aramark became in charge of the state's correctional facility food services, they cut the pay of kitchen employees in half to approximately $11, and they also discontinued some of the safety training programs. In 2015, Michigan ceased its contract with Aramark after instances of "unsanitary conditions, food shortages, and unauthorized substitutions" along with other food quality issues, according to In the Public Interest. 
Because Aramark profits from deals and contracts like these, they may be perpetuating the already staggering US incarceration rate—which is the highest in the world. And when BIPOC are incarcerated more disproportionately than whites, that raises concerns about Aramark's role in the prison-industrial system as a whole.
One former inmate, Kevin "Rashid" Johnson, served time in the Indiana Department of Corrections and wrote an article about his first hand experience with Aramark's food services. He reported only getting two hot meals a week, a cold lunch, and one vegetable per day. Johnson remembers losing "over 10 pounds in the brief time" at IDOC's Reception and Diagnostic Center. 
Johnson also reported that one of his fellow inmates, Earlie Berry Jr. was unable to receive meals free of peanut and soy, even though he was deathly allergic to those ingredients. Aramark allegedly refused to serve him real meat to replace the fake meat they were using despite a doctor's order for the diet, so Berry sued the company. The United States District Court in the Southern District of Indiana entered a preliminary injunction in Berry's favor that ordered Aramark to ensure him "a diet free of soy and egg products for all meals." 
Michigan and Indiana aren't the only states that have had issues with Aramark's food service quality in prisons. 21 WFMJ, a news source from Youngstown, OH, reported maggot infestations in eight different Ohio prisons in 2014. According to 21 WFMJ, three of these eight confirmed cases were reported after Aramark made a $110 million contract in September 2013. The Ohio Department of Rehabilitation and Corrections fined Aramark for $272,000 for these instances. 
In addition to these complaints, Aramark has also been the subject of other controversies involving unethical behaviour, sexual harassment, drug smuggling, employee misconduct, and even rocks inside prison food. In an article by PBS news reporter Kamala Kelkar, Aramark's history prompted national protest and march against the company. 
The University of Georgia, another school in the University System of Georgia has a "self-supporting" dining service. Other USG schools like Kennesaw State and Savannah State, among others, use food service companies such as Sodexo Inc. and Thompson Hospitality, respectively.
Leave a Comment
About the Contributor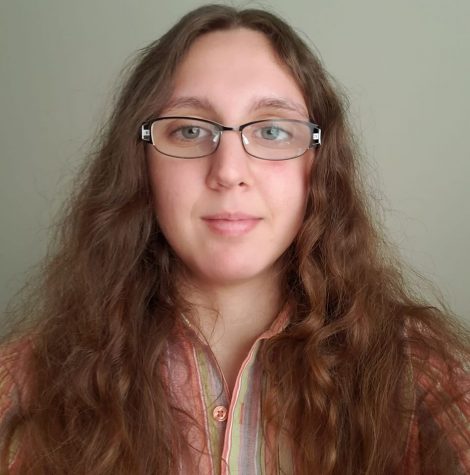 Jessica DeMarco-Jacobson, Senior Copy Editor
Jessica is an English Literature graduate who minored in History. Jessica started working as a reporter for The Saber/The Uproar during her first semester...