Letter from the Editor: Believe it or not, default online classes could meet everyone's needs
With the faculty's recent open letter, many students are concerned that their studio and/or lab classes could be jeopardized. However, a close look at the contents of the letter says otherwise.
   Faculty members across the state have been pushing for USG to make online learning the default. Many of these movements have gained media attention and support from their communities, but one of USG's only responses so far seems to be releasing a letter from the USG presidents doubling down on face-to-face. It is unclear exactly when this letter was drafted and signed, but it was released Tuesday, July 21.
   Despite the lack of acknowledgement from USG, students have been responding to faculty urging online. Much of it has been in support of a move to remote instruction, as many students expressed concern about the spread of COVID-19 in an informal online poll conducted by The Saber. Students said that they were afraid of bringing the virus home to immunocompromised family members, or of classmates who simply refused to wear masks. 
   Other students are still conflicted about remote learning. "Studio art classes can't be taught online," one respondent wrote. "What's the point if you can't use the equipment?"
   However, this situation was addressed in the faculty's open letter. Among the faculty's demands was for CSU to "make online delivery the default mode of instruction for all Fall 2020 classes (allowing for other modes of instruction for those disciplines that need it and may feasibly do so safely)."
   This does not indicate that students may never be allowed on campus to use the facilities. It is simply a guarantee that online will be the default, with the opportunity for professors and students to choose other modes of instruction should they need to. 
   A default online fall semester could work for everyone – those that can learn safely from home should be able to do so, and those that need to have hands-on instruction should be able to get it with the proper safety protocols in place. 
   As it stands, CSU is still presenting Fall 2020 as a face-to-face experience, despite faculty members' insistence that they have not been equipped for such a high-stakes return. 
   Dr. Alexandra Edwards, a Georgia Tech professor, has provided students and faculty across the state with a letter writing tool to assert that they will not be waiving their right to sue if they get infected.
"I hate every single day that I have to keep arguing for USG not to kill us," a tweet from Edwards reads. 
   Some teachers have been encouraged to draw up wills in preparation for reopening. Educators across the state seem to be saying the same thing: it doesn't have to be this way. 
   This is a complicated issue with many variables involved, but a concern about labs and/or studio classes should not be what decides the fate of the university. Faculty members want labs and studios to continue if they can do so safely, while also ensuring that they can "protect the health and wellbeing of all members of our community." 
Leave a Comment
About the Contributor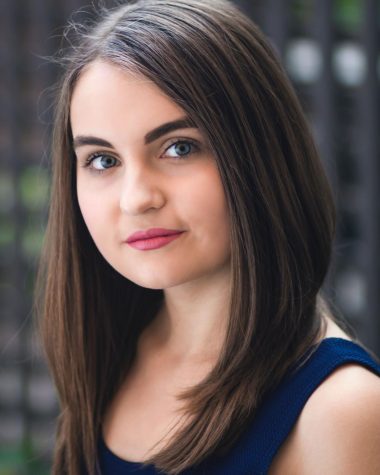 Ashley Peterson, Social Media Editor
(She/her) Ashley is a theatre major who loves to focus on issues that concern the community of Columbus. She graduated from CSU in Spring 2021,