Georgia House Bill 316 attempts to introduce new voting machines
The bill would authorize $150 million to purchase new touch-screen voting machines for the state. Would this combat issues raised during the last election?
Georgia legislators are addressing issues of voting, but they have different ideas about the problem and what the solutions are.
The issue is House Bill 316, sponsored by five Republicans. The bill aims to modify the state's elections, specifically working to confront the issues highlighted during the gubernatorial election.
According to the AJC, the Republican bill would prevent voters' registrations from being canceled, preventing another purge of voters. The voters would be notified a month before removal. It would also allow voters to be inactive for up to nine years—in cases of felony conviction or movement from state to state.
Georgia would then enroll into the Electronic Registration Information Center, a non-profit dedicated to improve accuracy of polls and voting registration. Currently, 25 states are members of ERIC; voters can be tracked across the country through the organization.
Despite the bill's attempts to remedy voting controversies, "HB 316 supporters have 'escaped detailed discussion' on who would pay for yearly costs of a new voting system and how much of that cost would be passed down to counties," according to Fair Fight Action, a nonprofit organization founded by Stacey Abrams.
The House has already passed the bill and transmitted it to the Senate, where it was just read for a third time, and passed by substitute. On March 14, the House agreed to the Senate's substitute.
During the months leading up to the election, half of Georgian voters were concerned about voter fraud or voting access, according to the Atlanta Journal-Constitution.
But Georgians have differences, depending on what parties they belong to. As reported by the AJC, Republicans were more concerned about fraud, whereas most Democrats were worried about access to voting. As former Secretary of State, now-governor Brian Kemp echoed the concerns of his constituents during his campaign. Keeping a thorough record of the issue, the candidate's spokeswoman kept a spreadsheet of 152 voter fraud complaints. Just weeks before the election, Kemp rallied his supporters to "Stand with [him] in opposition to the left's blatant attempts to disrupt Georgia's elections!" on Twitter.
And troubles with voting in Georgia remain an issue; some of the largest counties "failed to prepare for heavy turnout in the state's fiercely contested 2018 elections," causing long waiting lines and delays in the process.
Democratic gubernatorial candidate Stacey Abrams' campaign focused on simplifying the voter registration process, additionally pushing for reliable polling locations in order to advocate for voters' rights. During her "We are Georgia" bus tour, Abrams visited cities all over the state, making appearances at a number of college campuses. She made an unscheduled stop in Columbus, and informed the University Hall audience about early voting.
The media and the public allegated Kemp for disenfranchising voters. An AP investigation found that 53,000 voter applications were put on hold; 70% of those applicants were African Americans. He also removed more than 1.4 million registered voters during his time as Secretary of State.
"People need to know they have a right to vote, that they should have the freedom to vote. They shouldn't feel inhibited in any context. The registration process needs to be clear, straightforward, accessible, not anyway obfuscated," stated Dr. Frederick Gordon, Associate Professor of Politics Philosophy and Public Administration at CSU in an interview on April 1.
Abrams also highlighted the importance of voting in the Democratic response to Trump's State of the Union in early February.
"It's a way for Georgia to claim more transparency," added Dr. Gordon.
"A United States District Court judge found that Georgia's electronic voting machines are extremely vulnerable to hacking and foreign meddling," according to Government Technology. With the bill's adoption, the current 17-year-old electronic voting machines would be replaced with a computerized system, which would print out ballots. Although the new system could face hacking, or threats from foreign intervention, it would provide a paper record in cases of recounts.
"I think we have to be clear… Does it record the votes accurately? Do people understand that there's a lot of different factors coming in? I think the big elephant in the room is the cost and you have budgets that are tight… And how long would it take to be implemented? And for what election? Where do you start?" questioned Dr. Gordon. "It becomes suspect if you're targeting a particular election. It's all about transparency."
"To start using a multifaceted, new technological approach to simply say that's good to solve the problem behind individual motivation is a stretch… This is a red herring."
Leave a Comment
About the Contributor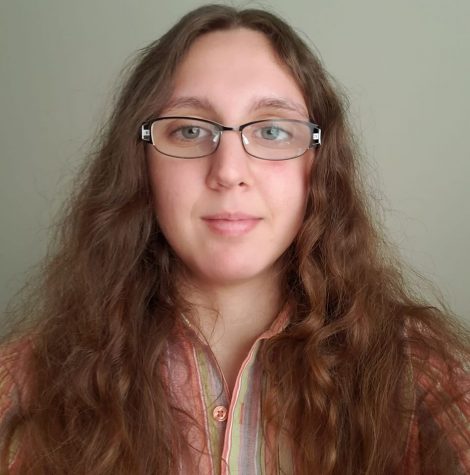 Jessica DeMarco-Jacobson, Senior Copy Editor
Jessica is an English Literature graduate who minored in History. Jessica started working as a reporter for The Saber/The Uproar during her first semester...