HOPE, Zell, and Pell, Oh My!
Registrar emails assist students planning to graduate without exceeding their state and federal funded credit hours.
   Beginning Apr. 30, 2019, the Office of the Registrar began sending out emails alerting students of classes that do not directly apply to their declared degree tracks. This information is pertinent to the amount of financial aid a student receives.
   According to the University System of Georgia's website, 61% of Columbus State University first-time, in-state freshmen in fall 2018 received state funded scholarships. HOPE and Zell Miller cover 127 attempted hours of undergraduate work. Once a student exceeds 127 attempted hours, they no longer receive these scholarships.
   Students receive federal aid for 184 hours, 150% of the 123 hours typically required to earn a degree. These extra hours provide students with a safety net if they decide to change majors. Although state funded scholarships may not extend through the extra hours required to change majors, this student will be allowed to continue receiving federal aid.
      Federal aid includes Pell Grant, Federal Work-Study, Federal Supplemental Educational Opportunity Grant, HOPE Grant, and TEACH Grant. Students wishing to qualify for federal aid must register for at least 12 hours of classes counting toward their declared degree tracks.
   Students possessing Advanced Placement or Dual Enrollment credits may have already used some of their elective credits if those credits did not fit into a core or major class on DegreeWorks. After all electives have been taken, extra electives will not count towards a student's 12 required hours for federal aid.
   Associate Vice President of Enrollment Management, Sallie McMullin suggests that students prioritize taking their required courses, "even though we have great, exciting courses of interest to students, get the degree first, then take those things."
   McMullin advocates for students budgeting their hours. The Office of the Registrar began sending out emails as a way to allow students to alert students of any classes that may not count toward their degree. Students then know to review their course selections and ensure any extra classes are intentional and a part of their financial plan.
   Although these emails are meant as a courtesy, Michelle Saiz, a senior music education student, expressed her frustration about receiving a generic email for this financial matter.
   "I don't particularly appreciate the vague email that states I might not get funding for this semester without any explanation as to why or why not," commented Saiz. "It's stressful to know there could be a possibility I have to suddenly come up with money for all of the million classes I'm taking."
   McMullin acknowledges that the system is not perfect, and they are working to make it better, but comments,"we figure it's best to let students know 'hey, you should probably check into this'. Pay attention, follow the catalog, follow the program of study, and ask the question."
   Every student's case is unique. For more information, contact the Office of the Registrar at 706-507-8800 or visit them on the main floor of University Hall.
Leave a Comment
About the Contributor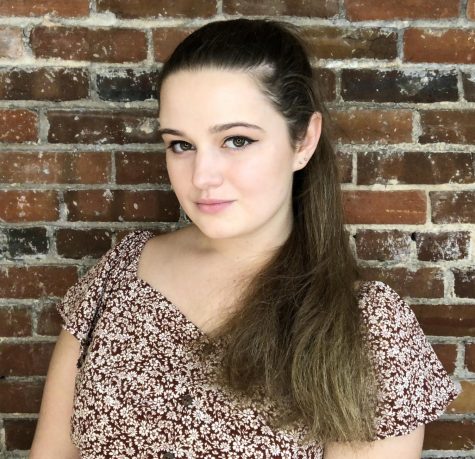 Macy Frazier, Copy Editor
(She/her) Macy Frazier is a senior BFA Performance major at CSU. She is also pursuing a minor in Dance and a Theatre Education certificate. She began writing...