Making the Adjustment: Transitioning to Fully Online Classes in Fall 2022
After nearly two years of virtual and hybrid-style classes, CSU sees an influx of students attending classes fully in-person
   While the pandemic is ongoing, life has begun to return to normalcy as students, faculty, and staff return to campus this fall semester. After two years of attending classes during the COVID-19 pandemic, many CSU students are returning for the first time to fully in-person classes. This means having to make adjustments, specifically for freshman, sophomore, and junior students who attended college classes during the height of the pandemic. 
Changes in CSU's COVID-19 Procedures
    This fall will be the first semester since the spring of 2020 that students will be attending classes without mandated COVID-19 restrictions. According to CSU's COVID-19 Response and Updates page, the university has officially ended all contact tracing processes, shifting the responsibility back to the Georgia Department of Public Health, or the GDPH. 
  This means students will have to adjust how they report cases of COVID-19. While CSU will continue to report COVID-19 cases identified through the Student Health Center to the GDPH, they will no longer be tracking COVID-19 occurrences on campus. Therefore, students will no longer receive notifications regarding exposure or data charting COVID cases.
   According to the COVID-19 Response website, "Anyone testing positive should visit the GDPH COVID-19 Guidance website for information and suggested next steps."
    On-campus students who have contracted COVID-19 are asked to isolate themselves for the recommended five days, and masks are encouraged but not required. 
    In the case that you or someone you know contracts COVID-19, call the Student Health Center at 706-507-8620 or email student_health_services@columbusstate.edu for testing. Students can also visit nearby pharmacies in Columbus, such as Walgreens, for testing or vaccine information. 
The Social Aspect
  While students adjust to different COVID-19 reporting procedures, there is also a new and, for many, unfamiliar social aspect involved now that the majority of CSU classes have returned to fully in-person. 
    Many students at CSU began college while classes were largely presented as hybrid classes. Therefore, the college experience this semester may be different for many as they begin interacting face-to-face more frequently, attending more in-person events hosted by CSU, and moving into shared dorms. 
     For students who attended classes entirely online, this may be the first time they are physically on campus. James "Nick" Bentley, the Uproar's new Radio Host, is one of those students and will be attending classes on campus for the first time as a sophomore. 
    "This fall semester will be my first time back on a school campus in over five years," stated Bentley regarding the long-awaited return to campus. "My first time having a student I.D., my first time having to navigate back and forth between the downtown campus and main campus, my first time taking a class where the professor will be right in front of me."
    For students experiencing CSU in person for the first time, there was an influx of activities for students to interact and mingle, including the Silent Disco and the Columbus Axe Throwing events. 
   While students navigate classes, homework, dorms, and friendships, they can stay informed by regularly visiting CSU's COVID-19 Response and Updates page and checking Cougar Connection.
Leave a Comment
About the Contributor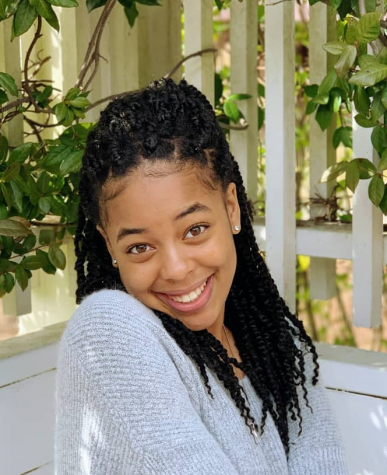 Destinee Williams, Editor-in-Chief
Destinee is a senior English major with a concentration in Professional Writing. She has a passion for writing about social issues that are going on in...