Get to Know CSU's Study Abroad in Mexico Program
The oldest study abroad program currently in operation
    Columbus State University has many study abroad programs that offer students a variety of travel, internship, and outreach opportunities. However, the Spanish Immersion in Cuernavaca, Mexico program is the longest-operating study abroad program at CSU and offers a wide range of educational and cultural experiences.
    Although the program is a long-standing travel immersion experience, some new and incoming students may be unsure of what to expect, apprehensive about studying abroad, or unaware of the many benefits of spending a semester surrounded by a culture that may be different from their own.
    According to Nahdirah Muhammad, a student who participated in the Mexico Study Abroad program in the summer of 2022, the program has many professional, personal, and academic benefits.
   "I met amazing people from across the country who I whole heartedly would welcome if they ever came down here (which is not my norm). I have spoken to more native speakers than before. My perspective of culture and perspectives has opened. I am now confident in my ability to travel internationally alone or with a small group of friends," she stated.
   "Studying Abroad in Mexico has been nothing but a positive experience for me," Muhammad concluded.
What does the Study Abroad in Mexico Program entail?
   Celebrating its 27th year, the program offers students the opportunity to go on excursions to volcanoes and waterfalls, practice Spanish, participate in homestays, and gain experience in language, culture, dance, cooking, and pottery classes. 
    According to the Center for Global Engagement website, "Cuernavaca is known as the 'City of Eternal Spring"… Life is relaxed and easy, yet the main square—or zócalo—surrounded by sidewalk cafés, movie theaters, bookstores, outdoor markets, and performances by mariachis is always alive."
   While participating in the program, students will not only experience the historical and cultural benefits of the beautiful city of Cuernavaca but can also advance their educational careers through internships offered abroad.
   "CSU in Mexico is the only study abroad program with 20-plus years of offering internships. CSU students have completed internships in Communication, Theater, Accounting, Biology, Nursing, Computers, Business, Education, and Translation," stated Alyce Cook, the CSU in Mexico Coordinator and a Spanish Professor.
  "The SPAN internship course can be applied to the Spanish major or minor," she continued. 
  The program is offered to anyone enrolled in the Spanish classes taught at CSU, in addition to Spanish classes for profession, translation, and internships. During the four-week program, students can earn a total of nine credit hours, with the possibility of extending their stay and earning up to 15 credit hours.
    Students that do extend their stay can stay with families living in Cuernavaca. According to Cook, the program has been associated with the same families for almost 28 years, and the Department of Families monitors the families weekly in Mexico. The on-site director, Rosalina Zetina, participates in the assignment of families, visiting families' homes before students' arrival. 
    To find more information to plan a study abroad trip to Cuernavaca, Mexico, visit the Center for Global Engagement website.
Leave a Comment
About the Contributor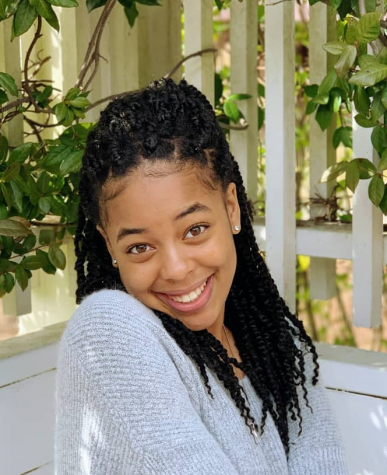 Destinee Williams, Editor-in-Chief
Destinee is a senior English major with a concentration in Professional Writing. She has a passion for writing about social issues that are going on in...