Steps to Graduation
How to prepare for graduation from CSU
   With the end of spring semester just around the corner, hundreds of CSU students are eagerly anticipating graduation. Graduation is an exciting time for a student, but it can be incredibly stressful as well. However, CSU has several resources for those preparing to graduate, whether they are entering the workforce or continuing to graduate school.
    It's important to keep in contact with your faculty advisor throughout your time at CSU. They'll be able to help you stay on track to graduate and provide information for resources like financial aid, scholarships, disability accommodations, and more that are offered at CSU. They may even help you graduate early by directing you to opportunities in the summer semesters to earn credits that apply to your degree. Your advisor is there to help you at any point during the semester.
    When you enter your final semester at CSU, you must apply to graduate. The form can be found in your myCSU. Click on the tab on the left that says "Students" then click the ribbon at the top that says "Student Records." Towards the bottom of the page is a section with links to various forms, one of them being the graduation application form. From there, all you need to do is fill in your personal information and indicate whether you plan on walking in the graduation ceremony. The application will then be sent for approval, and you will receive an email confirming that your application has been accepted shortly after.
    If you need help finding a job before you graduate, CSU's Career Center is a fantastic resource to take advantage of. The Career Center is located at Arnold Hall 118, and their office is open from 9-5 Monday through Friday, with extended hours to 6:30 on Tuesdays. The Career Center often holds career fairs and other hiring events that are available to any interested CSU student. They provide training, as well, for job interviews where students can learn how to present themselves favorably to potential employers. They have professional clothes available for students who are preparing for a job interview. 
    Additionally, the Career Center works closely with Handshake, a website where students can look for job listings and apply to them directly through the website. The Career Center often sends out emails with these job listings, but signing up for Handshake would be extremely beneficial for any student looking for a job, even if they aren't graduating this semester.
    If you plan on furthering your education beyond a bachelor's degree, CSU has resources for you too. You can talk to your faculty advisor about your plans to attend graduate school or other programs, and they will be able to give you advice and get you started on the process of applying. Your advisor and your other professors will be available to help guide you through the process, whether they simply give you advice or write a letter of recommendation for you. CSU has a graduate school within it, and they often hold events for students to learn what graduate programs at CSU are like. They occasionally hold recruitment events as well for current undergraduate students at CSU. CSU's graduate school has 30-plus programs available if you would rather stay in the area.
   Whether you're graduating this May or sometime after, it's never too late to start preparing for graduation. Remember that there are many resources available to you through CSU to assist you and keep you on track. Good luck to all those graduating soon, and good luck to those working towards their own graduation!
Leave a Comment
About the Contributor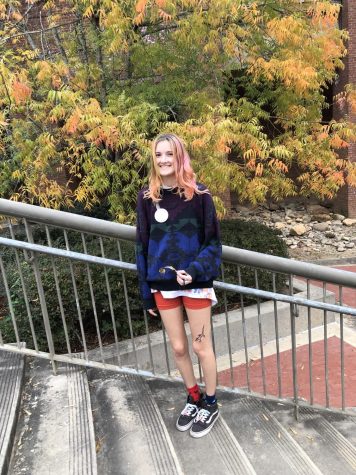 Fern Whitmire, Illustrator
Fern is a senior at CSU. Art major with a focus in painting and sculpture. Fern loves creating and having a good time.