The Show Must Go On: COVID-19's Impact on the Theatre Department
CSU's theatre department works to maintain a creative and productive environment for its students, as a majority of classes go online.
   As Columbus State University returns to campus this fall, students within the theatre department may notice a shift in instruction methods, as faculty and staff work to follow CDC recommendations during the COVID-19 pandemic. 
   While classes shift to maintain social distancing guidelines by offering hybrid and online classes, Dr. Lawrence Dooley, chair of the theatre department, expressed that several changes are being made to theatre classes and performances to ensure student's safety. 
   One of the most notable changes within the theatre department this fall is the cancellation of the production season. In an email sent out to students before the start of the semester, Dr. Dooley informed students that Columbus State University, along with several other local theatres, will be postponing the production season until spring, during which the possibility of continuing production will be re-evaluated.
   "Our productions have always been the lab for what takes place in the classroom. The place where we put study into action," Dr. Dooley said in the statement. 
   "Not having a regular public theatre season means that we will have to find new and creative ways of applying our art. Many such ways have already been suggested, and  individual classes will work on ways to make this happen throughout the semester," he added. 
   Although there will not be a production season, the department plans to have in-house performances, with the audience consisting of mainly professors and students, in place of public performances. 
   Many classes this fall semester will be moving 100% online at the request of many faculty, staff, and students. More collaborative classes such as scene shop, lighting and sound, and dance will be taught in-person and in a hybrid format.
   In such cases, masks are a requirement, and classrooms will be marked off to adhere to social distancing guidelines, allowing students to remain at a distance of six feet. 
  The safety guidelines being put into place throughout the department also largely impact how theatre students interact with each other and their professors. Interactions will be limited to ensure that students are safe and healthy.
 Traditional convocation, an event designed to encourage interaction and engagement in the theatre department, has also been canceled. However, the department is looking to the students to find creative ways for all of the department to interact virtually.
   Student engagement also changes as new challenges, as many students demand that a majority of classes be moved online. Despite the department's efforts, many students have expressed concerns about attending in-person classes. 
   Concerns about returning to campus arise among students throughout the theatre department surrounding safety, and efficiency of classes in an online format.  
   Storm Cole, a sophomore theatre education major, expressed that she was worried about student-teacher interaction. "I feel like in theatre classes, especially, it is hard to be productive without being face-to-face. However," she continued. "I am looking forward to seeing what new and innovative ways they incorporate our curriculum." 
   As the semester starts, classes will remain in flux, shifting online as deemed necessary. The department encourages students to stay alert and look for virtual events to get involved.
Leave a Comment
About the Contributor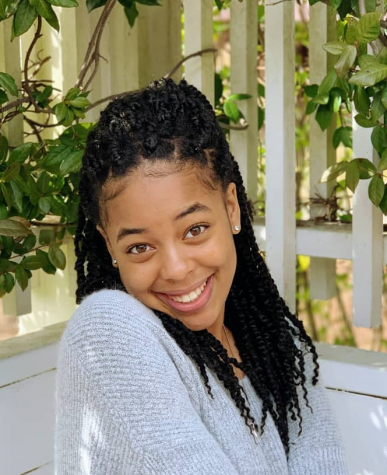 Destinee Williams, Editor-in-Chief
Destinee is a senior English major with a concentration in Professional Writing. She has a passion for writing about social issues that are going on in...