CSU classes to move to distance learning following spring break
President Markwood updates students on changes to come amid the coronavirus pandemic
In a CSU announcement email sent out on March 13 at 3:26 p.m., President Markwood addressed students, faculty, and staff with updates on the effects of coronavirus on short term and long term campus life at CSU. Markwood stated that in addition to the cancelation of classes, effective March 16 to March 29, "CSU will be moving all instruction to a distance format after spring break."
The school will be using the additional week of closure, from March 23 to March 29, as a trial run for the switch for faculty and staff. Classes will resume on March 30 "online or in a staggered format." Additionally, as per another CSU announcement email, all campus events have been canceled.
While students are being asked to remain away from campus during at least the two week closure, CSU has not yet requested that students move out of their dorms at this time. However, Markwood did encourage students to take with them whatever supplies they may need to continue classwork away from campus.
Abbie Lloyd, a CSU Studio Art major commented that, "It's going to make it really difficult for me to complete coursework." Lloyd added, "I think it's a little extreme for them to close the studios completely, especially during spring break when hardly anyone will be there anyway." Lloyd commented that many art students will be left to purchase their own materials working outside of studios.
Students who are unable to leave campus should contact housing for accommodations. Markwood clarified that the campus will remain open for business limited to necessary faculty and staff. The Student Health Center will remain open as well.
All non-essential travel through the university has been canceled. This includes conferences, training, site visits, and field trips. Additionally all study abroad trips for spring, maymester, and summer semesters have been canceled. A separate email from Katherine Grego, the Study Abroad Coordinator, addressed students enrolled in study abroad trips. Grego reiterated the cancelations and stated that, "This decision was not taken lightly but the safety and welfare of our students remains the top priority." Grego affirmed that the refund process will begin, but will take several weeks as there is a large number of cancelations to process all at once.
CSU currently has students who are studying abroad in Oxford, England and Markwood confirmed that they are currently working to bring these students home, which has been complicated by the travel restrictions placed by the federal government.
Markwood reiterated the voluntary option to register spring break and CSU closure travel plans through the CSU travel registry on the MyCSU portal. Markwood closed his email encouraging students to "take care of yourselves…and be mindful of the various safety measures you should take to avoid and prevent illness," and that updates will continue to come via email and CSU's social media platforms.
Markwood stated that any further questions should be directed to Dr. Chip Reese, reese_aaron@columbusstate.edu, or submitted via this link.
Leave a Comment
About the Contributor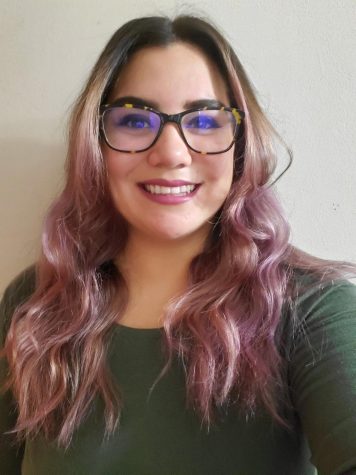 Paige Adams, Reporter
Paige is a reporter with the Saber at CSU and a senior English major. Her track is creative writing, so she didn't expect to find herself loving to learn...