Local Domino's worker and CSU student protests his store's standards
Theo Pound, a CSU student and Domino's worker, stood outside the Bradley Park Domino's in protest of his store's and the company's standards during the coronavirus pandemic.
   On March 29, 2020, Theo Pound, a sophomore CSU English and Theatre BFA major and delivery driver at the Bradley Park Domino's, organized and participated in a sit-out protest outside the store in order to bring attention to the store's and the company's health standards.
   "Even though there's an epidemic, we are being forced to work," posted Pound in a public Facebook post. "Domino's removed our gloves, and we now make pizza with our bare hands," in spite of the ongoing COVID-19 pandemic. Pound added that the company has not given their employees a pay raise.
   Pound didn't feel like Domino's was taking the safety of him or his coworkers seriously. "I believe that many non-essential companies are branding themselves as essential simply so they do not lose profit," wrote Pound. "Domino's should not be open."
  Pound added that he didn't feel like any fast food restaurants were taking coronavirus seriously.
   "We only use gloves for product preparations…Gloves are only safe to be used for a single task for a single product," wrote a Domino's Facebook page.
   The Occupational Safety and Health Act of 1970's "Guidance on Preparing Workplaces for COVID-19" states that workers with medium risk of exposure may need to wear gloves, a gown, a face mask, or other personal protective equipment. Additionally, OSHA recommends that workers at high or very high exposure risk wear PPE.
"They tell us to wash our hands frequently, but that doesn't always work," continued Pound. "Germs are on everything, and unless we have gloves, hand sanitizer, and clorox wipes, we're going to keep spreading COVID-19."
 "If you do not want to work, then stay home," wrote Amber McCluskey in response to Pound's public post. 
   "Germs help strengthen our immune system," commented Angie Perez on the post. "There are actually people in this world who have great immune systems."   
   Pound commented that he enjoys working as a delivery driver for Domino's, but he wants to be safe while working: "I'm scared, not only of getting myself sick, but getting my friends and family sick. It's a terrible disease, and you don't just get it and get better. It's a lot worse than we think it is."
View Comments (3)
About the Contributor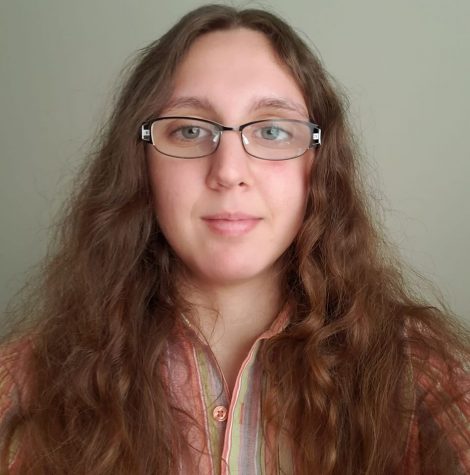 Jessica DeMarco-Jacobson, Senior Copy Editor
Jessica is an English Literature graduate who minored in History. Jessica started working as a reporter for The Saber/The Uproar during her first semester...