Local Organizations look for hope with #GivingTuesdayNow
After suffering severe financial losses over the past few weeks, organizations depend on the generosity of their communities.
   Businesses all around the state have been struggling to keep afloat since the beginning of the global pandemic, but many hope Giving Tuesday will bring them some much-needed relief. 
   Giving Tuesday is "a global generosity movement, unleashing the power of people and organizations to transform their communities and the world," run by a nonprofit of the same name as the day itself. Giving Tuesday typically occurs on the Tuesday after U.S. Thanksgiving, but the organization has decided to launch #GivingTuesdayNow on May 5 as a push to help meet the needs of communities during the pandemic. 
   While many businesses have been able to adjust their business models for social distancing, such as restaurants switching to take-out only, others have not had as much luck. 
   For instance, the Springer Opera House in downtown Columbus is unable to hold any kind of performance although their costuming staff has provided their skills by sewing masks for Piedmont Hospital. The Springer urges patrons to donate on Giving Tuesday so that the theater can continue producing shows after the pandemic. 
   Likewise, Girls Inc., a nonprofit organization aimed at educating young girls and supporting their families, has had to close its doors to in-person enrichment. Although Girls Inc. has continually updated their social media with daily challenges for the girls they serve, they emphasize how much of an impact Giving Tuesday could have on their base and encourage everyone to donate what they can. 
   "Half of the donations received will be used for Emergency Support Funds for families, and the other half will help us continue to provide our core essential services for our families," according to the Girls Inc. Facebook page. 
   Paws Humane Society announced on April 13 that they would be conducting adoptions and veterinary clinic operations by curbside appointment. Paws is encouraging locals to give their "voice, goods, time, or money". Their Giving Tuesday campaign is centered around the need for a transport program after the organization's transport van caught fire in February. 
   "This is your chance to help us, help them, and provide lifesaving essentials during this uncertain time," reads a Paws Facebook post asking for community support. "Together we heal. Together we stand. Together we give."
Leave a Comment
About the Contributor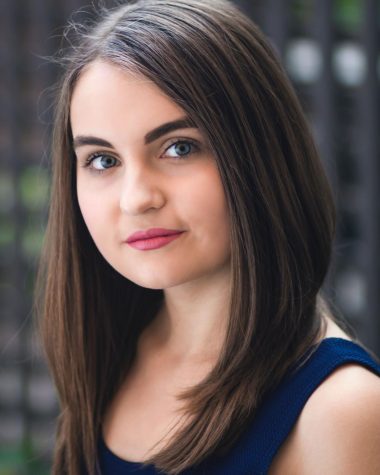 Ashley Peterson, Social Media Editor
(She/her) Ashley is a theatre major who loves to focus on issues that concern the community of Columbus. She graduated from CSU in Spring 2021,