UPDATE: Columbus police arrest demonstrators following peaceful protest
Following the peaceful Black Lives Matter protest earlier this afternoon, police began arresting remaining protesters in Uptown Columbus at around 4 p.m.
Columbus Chief of Police Robert Boren had attended the protest earlier in the day and was quoted saying, "We're neutral. We're here to protect the rights of the individuals and their beliefs. We're here to make sure their First Amendment right is protected, but we're also here to protect the city of Columbus and to make sure there's no damage done to the city or injury to our citizens." Later, Chief Boren was seen in a video featuring the arrest of several protesters.
Some commenters, who will remain anonymous, speculated that the police had "waited until camera crews were gone to show their true colors."
Others say that the arrests were due to the fact that protesters were allegedly told to disperse by 3 p.m. or move to private property. This information may not have reached every member of the group, however, as protesters entered Veterans Parkway around 4 p.m. Many who were present at the arrest site said they were in the process of dispersing or waiting for rides when the police began the arrests.
Ryley S., who was present at the arrest site, said, "I can not emphasize enough that we were just crossing the street. and they were waiting there. Only about 15ish or more people made it across the street, me being one of them and the police barricaded the rest of the group to stay on the opposite side of the street. We didn't get anywhere once we crossed veterans. Two or three girls were trying to go inside and get water. And out of nowhere a police officer came running into the parking lot to start zip tying people. Then hell broke loose and they started arresting everyone." Ryley S. added that the group's organizer was arrested along with her mother and that police had advised the group that they were allowed to stay downtown as long as they continued walking instead of sitting down.
Miguel R., another attendee, was apparently followed by police for a few miles while attempting to leave the scene.
Local attorneys Ralston Jarrett and Mark Jones have said they will represent any arrested peaceful protesters for free, and many members of the group No Justice, No Peace say they are still proud of the peacful march and its impact.
According to Boren, there was no violence and those arrested were charged with failure to disperse.
There were no arrests at the original site on Broadway earlier this afternoon.
The Saber will update this story as it unfolds.
Leave a Comment
About the Contributor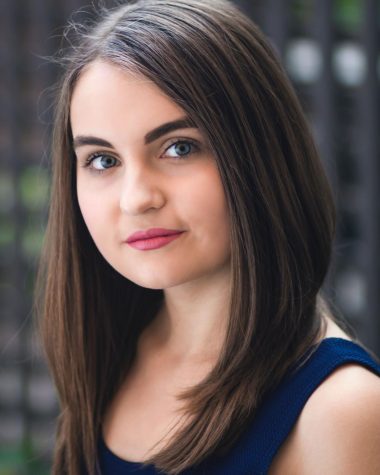 Ashley Peterson, Social Media Editor
(She/her) Ashley is a theatre major who loves to focus on issues that concern the community of Columbus. She graduated from CSU in Spring 2021,