CSU-based Celtic roots music group Wolf & Clover to release new album
   Wolf & Clover, a Celtic roots music group made up of CSU's Schwob School of Music faculty, staff, and alumni, has announced the completion of their second album titled "twelvemonth and a day" to be released on Tuesday, Feb. 1, 2022.
   The music group will follow the release of their new album with a concert at Legacy Hall, located at the RiverCenter of Performing Arts, on Mar. 17, 2022. The RiverCenter will be requiring that all attendees wear a mask indoors. 
   There will also be a livestream on the Schwob School of Music's Facebook page and YouTube channel, along with being presented on Irish Music Magazine's social media. The event is sponsored by the Schwob School of Music.
   According to a press release from the music group, the focus of "twelvemonth and a day" is new "compositions, combined with the influence of the centuries-old traditions of Celtic music." 
   The album includes interpretations of recently composed material by Niall Vallely, Simon Ager, Patrick Orçeau, Michael Duggar, PJ Monserrat, and other composers of Celtic music. The album will soon be available on all major digital platforms including, Spotify, Apple Music, iTunes, Amazon Music, and YouTube Music.
   Wolf & Clover's eponymously named first album released in 2018 received radio play in 8 countries, had almost 200,000 listens on Spotify, and resulted in the highest attended concert in CSU history at the RiverCenter. 
   The six current members of Wolf & Clover include: 
Jessica Bennett-French

(violin) is a graduate of CSU's Schwob School of Music and the Director of the Columbus Music Academy.

Julian Chalon

(guitar, bass) is an Adjunct Professor and Music Production Specialist at the Schwob School.

Michelle DeBruyn

(voice, piano) is a Professor of Voice at the Schwob School of Music and a certified Yoga Instructor.

Matthew McCabe

(banjo, bouzouki, button accordion, etc.) is a Professor of Audio Technology at the CSU Schwob School of Music who studies the Irish language. 

Caroline Richards

(accordion, piano) is a recent percussion Masters graduate of Schwob. Caroline is currently pursuing her Doctorate in Music at the University of Texas at Austin.

Chris Walton

(whistles) is the Interim Executive Director of the Youth Orchestra of Greater Columbus. Chris also plays trumpet as a member of the Army National Guard.
Leave a Comment
About the Contributor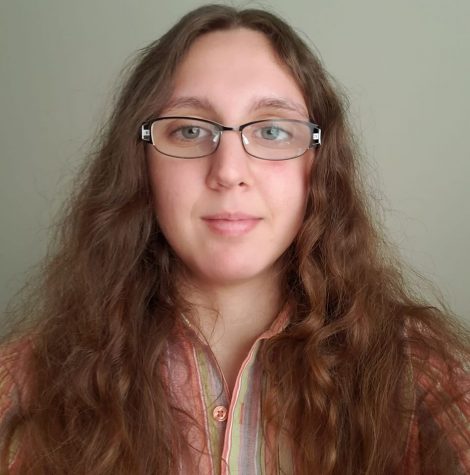 Jessica DeMarco-Jacobson, Senior Copy Editor
Jessica is an English Literature graduate who minored in History. Jessica started working as a reporter for The Saber/The Uproar during her first semester...