Budget Kitchen: Cheesy mushrooms omelettes with honey-cinnamon apples
Let's learn how to cook some simple meals with our budgets in mind.
Ingredients:
2 eggs

25g of your favourite shredded cheese

6 button mushroom stalks

1 gala apple

1 tsp of olive oil

Ground cinnamon

Smooth honey 

Salt

Pepper
Equipment needed:
1 knife

1 fork

Cooking spray

Small or medium frying pan

Cutting board

2 bowls

Spatula
Spray the pan with cooking spray and pour the teaspoon of olive oil; set to lowest heat. Place the shredded cheese in a separate bowl. Dice the apple and set aside for later.

Dice the button mushrooms into small pieces and place in the middle of the pan; set to high heat.
While the mushrooms are cooking, crack both eggs in a small bowl and whisk quickly with a fork for two minutes. The liquid should become a mostly uniform yellow colour. Salt and pepper the liquid to your liking.

When the mushrooms become a golden-brown colour, pour them into the same bowl that the cheese is in. Mix cheese and mushrooms quickly with a fork; the cheese should soften. Turn off the heat.

Pour the whisked eggs into the pan, and set heat to medium-high. Try to scrap the edges of the frying egg so that the forming omelette retains a shape. Whisk lightly a few times and press down the top of the omelette while it is cooking. 

Wait three to four minutes, or until the bottom of the omelette is cooked enough for you to place a spatula under it. Now, place the mushrooms and cheese evenly on one half of the omelette and flip the other side of the omelette over to cover the mushrooms. Cook for a few more minutes, then take it out of the pan and set aside on a plate.

Drizzle honey and cinnamon on the diced apples, then place in the microwave for one minute. Serve with your omelette and enjoy!
Leave a Comment
About the Contributor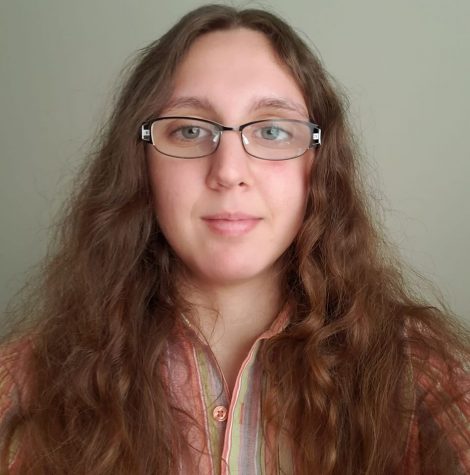 Jessica DeMarco-Jacobson, Senior Copy Editor
Jessica is an English Literature graduate who minored in History. Jessica started working as a reporter for The Saber/The Uproar during her first semester...