Requesting a name change on CSU platforms
How to change your preferred name on your CSU account
   On Thursday, Oct. 22, 2020, CSU sent all students their weekly "5 Things You Need to Know Email," which revealed that students could request a name change on CougarView without having to submit documentation.
   This change may assist transgender and non-binary students by helping them avoid seeing their deadnames, the name that a transgender or non-binary person was given at birth and no longer uses. 
   Displaying someone's deadname can be psychologically damaging and invalidating to a transgender or non-binary person, according to the University of Miami's Health Department.
   If a student wishes to put a preferred name on their CSU account, they will need to go to the Student page on MyCSU. Then, they will need to click the Students Records tab, then Name Change, located under the Forms section. CSU also recommended that faculty create a new roster and address students according to their preferred names.
   This change came shortly after The Uproar's former Editor-in-Chief and current Social Media Manager, Ashley Peterson, reached out to Director of University Relations Greg Hudgison via email. Peterson asked Hudgison if CSU had made any progress towards allowing students to change their preferred names.
   Dr. Brian Schwartz, professor of biology and president of CSU's local chapter of American Association of University Professors, was also one of the major proponents who advocated for students being able to change their preferred names. He has also pushed for students to be  able to register their preferred pronouns in Banner and CougarView.
   Schwartz, with the help of Dr. Mariko Izumi, Director of experiential learning, Dr. Ryan Lynch, Assistant Professor of History, and Dr. Judi Livington, head of the English department, tried to begin advocating for a preferred name option in Banner, the student records system, during the Fall 2019 semester. Schwartz was inspired by accounts of different universities across the country allowing their students to do the same.
   "I've had a lot of students over the years that go by a different name than the first name that is on our rosters," said Schwartz in a Zoom interview. "When I realized school was going to be online, I realized that it was even more important for my students to [be able to use a preferred name feature]."
   Schwartz began pushing for the use of preferred names and pronouns again in the summer of 2020. Now, students are able to change their preferred names for CougarView and their CSU email address. Schwartz is currently working with the Center of Online Learning to add a preferred pronouns feature in CougarView as well.
   "Why should [students] have to deal with the added stress of people calling them by a name they don't use and not really having a good chance to defend themselves from that?" concluded Schwartz. 
Leave a Comment
About the Contributor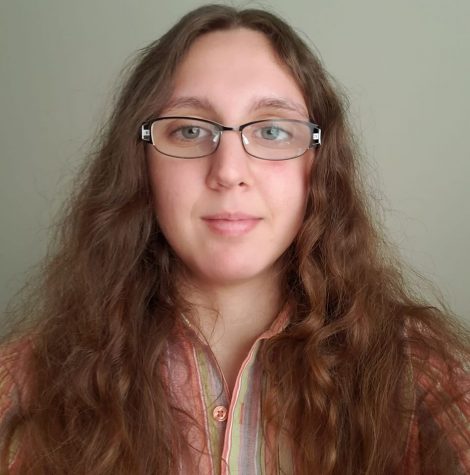 Jessica DeMarco-Jacobson, Senior Copy Editor
Jessica is an English Literature graduate who minored in History. Jessica started working as a reporter for The Saber/The Uproar during her first semester...