The Columbus Museum offers Virtual Museum in response to the ongoing pandemic
As Columbus businesses and attractions closed their doors to combat the global pandemic, the Columbus Museum was presented with a challenge: continuing to cater to the community without use of the physical building. 
"Because visitors could no longer come to the Museum, we had to figure out new ways to engage with people," said Bridgette Russell, Columbus Museum Director of Marketing and Public Relations. "While we've always had an online presence via our website and social media, we had to be very intentional about offering content and activities people could appreciate in such a difficult time."
That is how the Virtual Museum was born, with tours and virtual talks available for exhibitions that the public can't see in person. The Virtual Museum for Kids features kid-friendly video tours and activities, along with tools for educators.
The Columbus Museum also launched a feature called "60 Seconds with the Artist," where artists with work in the permanent collection send audio files describing their piece. Amy Sherald, a Columbus native and the official portraitist of Former First Lady Michelle Obama, is among the artists who responded. 
"But while we were able to offer some robust online programming, we were aware that not everyone has access to the Internet," Russell explained.  "So our Education Department created a physical Museum From Home activity guide that we distributed to Muscogee County School District and Phenix City Schools for those who either couldn't get online or wanted to step away from the screen for a bit. We were able to do that due to a wonderful sponsorship by Communicorp, Inc. and generous donors." The booklet was also made available for parents to print out at home.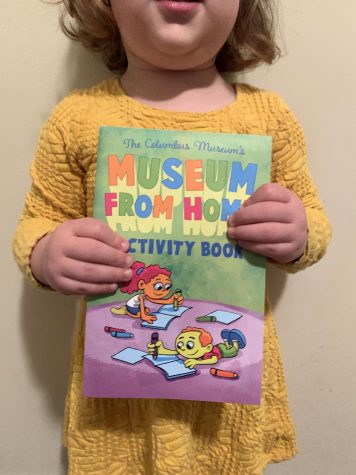 A separate program in partnership with the House Authority of Columbus allowed the Columbus Museum to distribute art activity kits to students in local housing developments once their in-person art classes were cancelled.
All of the Museum's programs have moved online, including the upcoming July summer camp. "While there is a convenience to being able to #MuseumFromHome, you can't engage with the art and history exhibitions in the same way. There is something special about being there in-person to examine the art and history objects at your own pace," Russell said. 
"But one cool thing that has come out of the virtual events is that we've been able to partner with new organizations. For example, we had a virtual Birds in Art talk with an expert from the National Audubon Society about birds featured in our collection and were joined by a live barred owl and a human representative from the Chattahoochee Nature Center. That partnership was a lot of fun and allowed us to reach different audiences."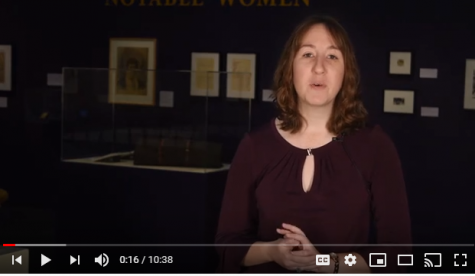 Russell maintains the importance of the Columbus Museum and resources like it at a time of global crisis. "Studies have shown that looking at art and artifacts can decrease stress, foster a sense of calm and well-being, and help us feel connected to greater humanity which is so important during a global crisis," Russell said. "During critical times, resources that connect us to art and history can provide fun, creative outlets to express ourselves. In addition to access to exhibitions, our permanent collection, and online learning, we had some simple activities like how to make paint and how to make your own paintbrush that we hope people found engaging."
Many of the Museum's virtual events can be accessed through the Columbus Museum Facebook page, or by simply visiting the Virtual Museum website. These events are usually free and only require registration. The museum has been closed to the public since March 14 and Russell notes that they are working with local officials to determine a safe reopening plan.
"Even post-pandemic, the Museum will continue to offer some type of virtual version of exhibitions, our permanent collection galleries, programs, and events because we see the value in offering different ways for people to visit us," Russell said. "The Virtual Museum is here to stay, though it may look a bit different after the Museum is reopened."
The Columbus Museum is free-admission and is located at 1251 Wynnton Road in Columbus.
Leave a Comment
About the Contributor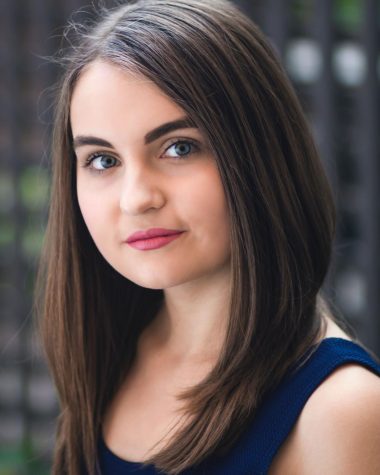 Ashley Peterson, Social Media Editor
(She/her) Ashley is a theatre major who loves to focus on issues that concern the community of Columbus. She graduated from CSU in Spring 2021,