Highlighting CSU Faculty
Shining a light on English Professor, Dr. Carey Wilkerson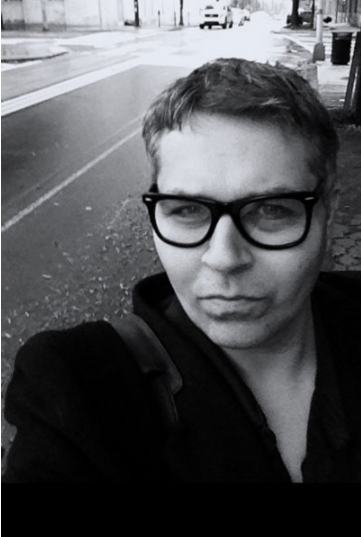 At CSU, Cougars can join several campus organizations led by faculty and staff. Many of these staff members are involved in outside projects or research. Due to the hectic nature of student life, it is common for students to be unable to familiarize themselves with professors, and- as a consequence- students do not experience or participate in the outside projects that professors are curating.
     Students are encouraged to become more familiar with Dr. Carey Scott Wilkerson, a professor within the English department, who has recently written and published an opera, as well as several other dramatic works.
     Before launching his career at Columbus State University, Dr. Wilkerson amassed a lengthy education history. Dr. Wilkerson has attended many universities and earned four degrees, including a B.A., M.A., M.F.A, and most recently, a Ph.D. from Georgia State University. 
     Within CSU's English department, Dr. Carey Scott Wilkerson holds the position of Associate Professor of Creative Writing. Before taking on this position, Dr. Wilkerson served as the Assistant Professor of Creative Writing from 2017 until 2022. 
     Dr. Wilkerson has special interests in drama, poetry, and Ancient Greek drama and poetics. These interests translate to screenwriting, as Dr. Wilkerson has written and published over seven plays, operas, and dramatic monologues. His most recently written play was "Divanalysis," co-written in collaboration with C. Stephen Foster. 
    Dr. Wilkerson does not just write these works, but he also puts them on stage, having had over eighteen performances of his selections thus far. The most recent performance of his work was at the 10-Minute Play Festival at Reinhardt University.
     "We live in a strange and beautiful world. In all of my work—opera libretti, poetry, plays—I want to affirm strangeness, celebrate beauty in all its forms, and tell compelling human stories. Aesthetically, I'm drawn to the gentle surrealism that frames our daily experience and animates our shared intuition that life is more than a little weird," stated Dr. Wilkerson when asked to comment about the creative lens through which he imagines his works.
"Some physicists speculate that we're living in a vast computer simulation. Well, then, let's have some fun and call it an experimental regional opera about Waylon Jennings giving a final concert on the Moon…as it orbits the sovereign planet of Columbus, Georgia," he continued.
     Dr. Wilkerson has not only been recognized by CSU but by other organizations as well. Most notably, Dr. Wilkerson was nominated by the Georgia Writers Association and Negative Capability Press for the 2022 Georgia Author of the Year. This nomination was for his poetry collection, "Cruel Fever of the Sky."
Leave a Comment