Answers to your vaccine questions from Piedmont Columbus Regional
Last week, this publication had the opportunity to ask questions about the COVID-19 vaccines and their impact on the Muscogee County community. Chief Operating Officer of Piedmont Columbus Regional Laura Drew offered some insight into this process.
What is Piedmont's role in the vaccine rollout?
Piedmont Columbus Regional was encouraged and excited to be able to offer the COVID-19 vaccine throughout Piedmont's workforce. All workforce members are encourage[d] to get vaccinated to reduce the [spread] of COVID-19. Piedmont follows the Center for Disease Control and Prevention along with the state's vaccination plan. Piedmont Columbus Regional  is currently providing the vaccine to their workforce, the Piedmont Clinic Physicians medical staff, and agency workers. Office staff of independent medical practices are not eligible at this time. We may have an opportunity, as vaccine availability increases, to expand to those practice employees. We will keep you informed if and when this changes. Family members of Piedmont's Columbus Regional staff are not eligible at this time.
In addition,  starting Monday, January 11, Piedmont Columbus Regional  is vaccinating patients who are over 65 years of age who have been seen at the Piedmont Clinic within the last year. 
The vaccine is available through vaccination clinics at all Piedmont Healthcare hospitals . You must show your Piedmont ID badge. The vaccine you receive will be based on the available supply at each vaccination clinic. Piedmont Columbus Regional is offering the Pfizer vaccine.
What is the timeframe for the first and second doses?
       

For the Pfizer vaccine you must wait 21 days between the first and second dose. 

       

For the Moderna vaccine you must wait 28 days between the first and second dose.
What are the challenges of vaccinating the community for this virus? Are there any challenges specific to Muscogee county?
     

Trust that they are getting a full dose vs. a half

     

Trust that the side effect are minimal

     

Trust that that the vaccine is safe overall
What challenges is Piedmont Columbus Regional currently facing in fighting the virus in general?
For the general public, we need more vaccines allocated.
What can members of the community, and especially students, do to ease the pressure on healthcare workers?
When tier appropriate, get vaccinated. Also, become part of the solution and volunteer!  
For a Piedmont Columbus Regional sponsored COVID Clinic contact Jan Woodham Jan.Woodham@piedmont.org
For a Community sponsored Clinic contact Terry Parish at Terry Parish at  Terry.Parish@piedmont.org
What would you like the public to know about vaccination and COVID-19?
To stop this pandemic, we need to use all of our prevention tools. According to the CDC, Vaccines are one of the most effective tools to protect your health and prevent disease. Vaccines work with your body's natural defenses so your body will be ready to fight the virus, if you are exposed (also called immunity). Other steps, like wearing a mask that covers your nose and mouth and staying at least 6 feet away from other people you don't live with also help stop the spread of COVID-19.
       

Studies show that COVID-19 vaccines are very effective at keeping you from getting COVID-19.

       

Experts believe that getting a COVID-19 vaccine may help keep you from getting seriously ill even if you do get COVID-19.

       

These vaccines cannot give you the disease itself.

       

The vaccines are safe.

       

The U.S. vaccine safety system makes sure that all vaccines are as safe as possible.

       

All the COVID-19 vaccines that are being used have gone through the same safety tests and meet the same standards as any other vaccines produced through the years.

       

A system in place across the entire country that allows CDC to watch for safety issues and make sure the vaccines stay safe.
Most of these vaccines are given in two shots, one at a time and spaced apart. The first shot gets your body ready. The second shot is given at least three weeks later to make sure you have full protection. If you are told you need two shots, make sure that you get both of them. The vaccines may work in slightly different ways, but all types of the vaccines will help protect you.
Leave a Comment
About the Contributor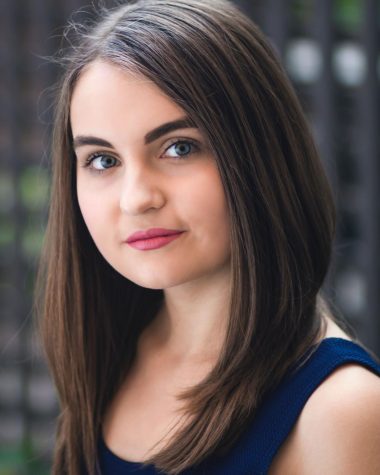 Ashley Peterson, Social Media Editor
(She/her) Ashley is a theatre major who loves to focus on issues that concern the community of Columbus. She graduated from CSU in Spring 2021,