Who is eligible for the first COVID-19 vaccine phase?
The Georgia Department of Public Health published a document this week with information on who will be eligible for the COVID-19 vaccine(s) in each stage.
As the US came off of its deadliest month yet for COVID-19, the Georgia Department of Public Health released guidelines earlier this week indicating who would be eligible for each phase of the vaccine rollout, including the currently active Phase 1A.
"The Covid-19 Vaccine is currently available at no cost to any individual in Phase 1A who wants to receive it," the West Central Health District website reads. "At this time, availability of the vaccine is limited.  Private healthcare providers have offered to assist in administering the vaccine to their patients, as soon as they receive their supplies. It is not mandated that anyone receive the vaccine."
Those included in this stage are:
Paid or unpaid healthcare workers who are at high risk of exposure to COVID-19 patients or infectious materials, including but not limited to:

Clinical staff, such as nurses, physicians, etc.

First responders, including EMS staff, Paramedics

Public & private laboratory/specimen collection workers
Adults aged 65 and older will be added to Phase 1A on Jan 11 along with their caregiver. Also included will be first responders. 
On this page is a link to a registration form, where those included in this phase can register. Those who are registered will then be contacted via e-mail, text, or phone call for their appointment time.
No other phases are available at this time, however Phase 1B will include frontline workers like educators, court employees, food processing staff, grocery workers, transportation/public transit staff, health care distribution employees, coroners, corrections employees, and USPS employees, alone with law enforcement and fire department administrative staff. 
Although Phase 1A is the only one active at this time, Georgia residents are able to register for their respective phase. 
Free COVID-19 testing is also available through the GDPH.
Leave a Comment
About the Contributor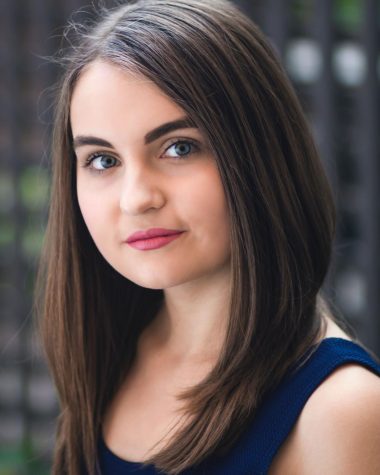 Ashley Peterson, Social Media Editor
(She/her) Ashley is a theatre major who loves to focus on issues that concern the community of Columbus. She graduated from CSU in Spring 2021,