COVID-19 Vaccine Eligibility in Georgia
Do you qualify to get a COVID vaccine? How and where can you get one?
  With the arrival of the Pfizer and Moderna COVID vaccines in mid-December of last year, there was some new hope about approaching the end of the pandemic. Finding information about how to get a COVID vaccine has become simpler, thanks to a few online resources. 
Who is eligible for the vaccine right now?
   The first groups to be eligible for the vaccine were healthcare workers, law enforcement and first responders, adults aged 65 or older and their caregivers, and residents and staff of long-term care facilities. 
   Beginning Mar. 8, 2021, educators and staff for pre-K and K-12 are also able to receive the vaccine, along with parents of children with certain medical conditions, and adults with intellectual disabilities and their caretakers. Mar. 15 saw another expansion of vaccine eligibility, now including Georgians aged 55 and older and individuals with disabilities and certain medical conditions. A full list of these medical conditions is available on the Georgia Department of Public Health website.
Where can you get the vaccine? How can you register to get the vaccine?
   Vaccines are currently being distributed at health clinics, hospitals, and commercial locations like Walmart, Walgreens, and Publix. The Georgia Department of Public Health's website offers a COVID vaccination site locator that displays all sites in the state. 
   Muscogee County only has two vaccination locations available at this time: the Columbus Health Department on Veterans Parkway and the Sam's Club on Whittlesey Blvd. Other locations in Columbus, such as Publix and CVS are fully booked.
     In order to receive the COVID vaccine, you must register for an appointment at a county health department site by filling out a questionnaire on the DPH appointment scheduling website. You can also find a mass vaccination site, or contact a major pharmacy chain. 
   The Georgia government website recommends that vaccine recipients arrive early to their appointment, bring ID, and health insurance information. 
Does it cost anything?
   You can get the COVID vaccine at no cost, even if you do not have insurance. If you have health insurance, you may have to provide your information to the vaccinators. Those without health insurance are not required to provide this.
What are the possible side effects?
   According to the CDC, the Moderna COVID vaccine may cause pain, redness, and swelling where you got the shot. Additional side short-time effects may include tiredness, headaches, muscle pain, chills, fever, and nausea. 
   The Pfizer vaccine includes similar common side effects, but other less-common side effects include swollen lymph nodes and allergic reactions.
   Long-term effects are unknown at this time due to the recent administration of the vaccines.
What's it like to get the vaccine?
   Dr. Courtney George, Associate Professor of English, recently received the COVID vaccine at the East Alabama Medical Center located in Auburn. She noted that some professors had to travel further than her, but most professors are travelling to cities in Alabama because they are allowing college educators to be vaccinated before Georgia is. 
   "I had a sore arm, maybe I had a headache, and I was sleepy," said George in a phone interview. "But I couldn't pinpoint if that was from the vaccine or not. My experience [getting the vaccine] was very good, and it was very well-managed. I was in and out in 20 minutes."
   George said that the mass vaccination took place in an old Tuesday Morning, near a strip mall, rather than a hospital or medical center site. 
   "After you went through a check-in-process, there were several tables where they gave you the vaccine. There was also a waiting area. There were a lot of people being vaccinated at the same time." 
   "I have the privilege of being able to take the time out and drive 40 minutes away. I have the transportation to do all that and even the connections to know that I could sign up for the shots. So, it was relatively easy for me because I had access." 
   George is getting her second shot next week. 
Leave a Comment
About the Contributor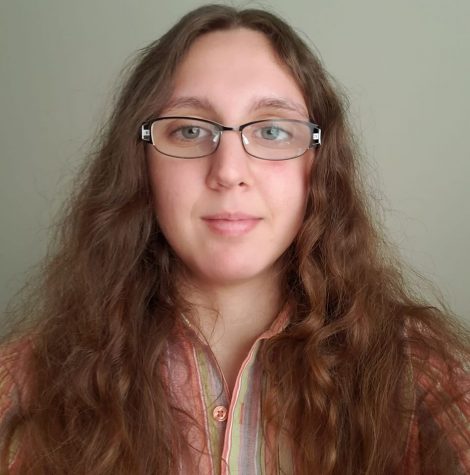 Jessica DeMarco-Jacobson, Senior Copy Editor
Jessica is an English Literature graduate who minored in History. Jessica started working as a reporter for The Saber/The Uproar during her first semester...