Georgia ranks 2nd highest in reported college COVID-19 cases
In an article posted by the New York Times, last updated Sept. 10, Georgia was shown to have the second highest number of reported COVID-19 cases in US colleges and universities. Universities across the state have been grappling with an increase in cases since reopening campus, including the University of Georgia with a count of 3,045 cases. 
Two days ago, the University System of Georgia released a statement addressing UGA's numbers. According to the statement, "UGA's recent increase in positive COVID-19 tests is largely among students, and appears to be a direct result of off-campus activities, the same as at other large institutions," and "on campus, the preventative measures […] have been working." 
However, it is unclear how USG reached the conclusion that the cases are due to off-campus activities, and many have criticized USG for shifting the blame to students rather than the university system's focus on on-campus instruction. 
"Having so many students residing on campus in dorms and houses is also a risky decision," GA Representative Dr. Jasmine Clark tweeted on Thursday. "And cumulatively, the safety measures in place are not robust enough. The numbers show this."
The New York Times article reported that CSU had 24 reported cases. CSU's updates on the active number of cases come on a weekly basis and "are the sum of newly reported cases during the preceding seven days minus those individuals who have been cleared to return to classes or work," according to the Self-Report Tracking website.
Given that CSU did not require full-scale testing before returning to campus and does not currently conduct consistent testing, these numbers only reflect self-reported cases. The Times noted that the survey was a near-certain undercount due to differences in reporting and testing requirements. 
Berry College, a private institution not affiliated with USG, required testing for all students and employees prior to returning to campus. This large-scale testing resulted in the discovery of 29 cases before ever stepping foot on campus. 
CSU had no such testing requirements and claimed that "the CDC does not recommend entry testing for all students, faculty and staff" because "testing should be used for symptomatic persons or for persons with first-hand exposure to an individual who has been diagnosed with COVID-19." 
However, many experts have pointed out that asymptomatic or presymptomatic transmission is a very real threat to communities. In one study, more than 40% of novel coronavirus cases were transmitted in the presymptomatic phase. 
"Bottom line: the only campus doing adequate (or near adequate) on-campus testing is Georgia Tech," UGA Professor of Psychology Dr. Janet Frick tweeted on Thursday. "Many USG campuses have 0 campus testing. USG has no reliable numbers about rates of campus infection across the state. You hate to (not) see it."
Leave a Comment
About the Contributor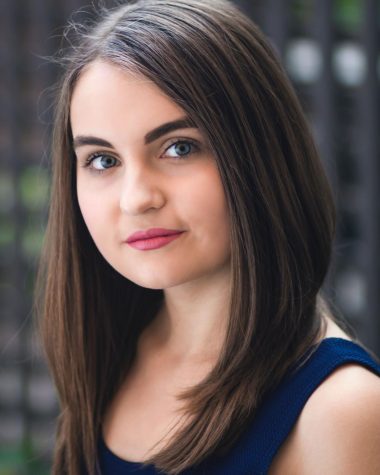 Ashley Peterson, Social Media Editor
(She/her) Ashley is a theatre major who loves to focus on issues that concern the community of Columbus. She graduated from CSU in Spring 2021,