Safe Halloween Activities
Ways to celebrate Halloween without having to go to a big party
While it may be disappointing to not be able to celebrate Halloween in large gatherings this year, there are several alternative activities that can be just as festive.
Halloween Movie Marathon with Roommates
Have some fun with your roommates and watch Halloween movies together. Take some time to talk to each other about the movies you would watch around this time of year as a kid, and revisit those. Old Disney channel movies like Twitches or Halloweentown would make a great movie night. You can also branch out and watch some new movies. If you are feeling particularly adventurous, watch some horror movies. Older slasher movies tend to be easier for the people to start on, since movies like any of the ones in the Scream series or the Halloween series do not deal with the paranormal. Many of the older effects help the viewer separate themselves from the events occurring.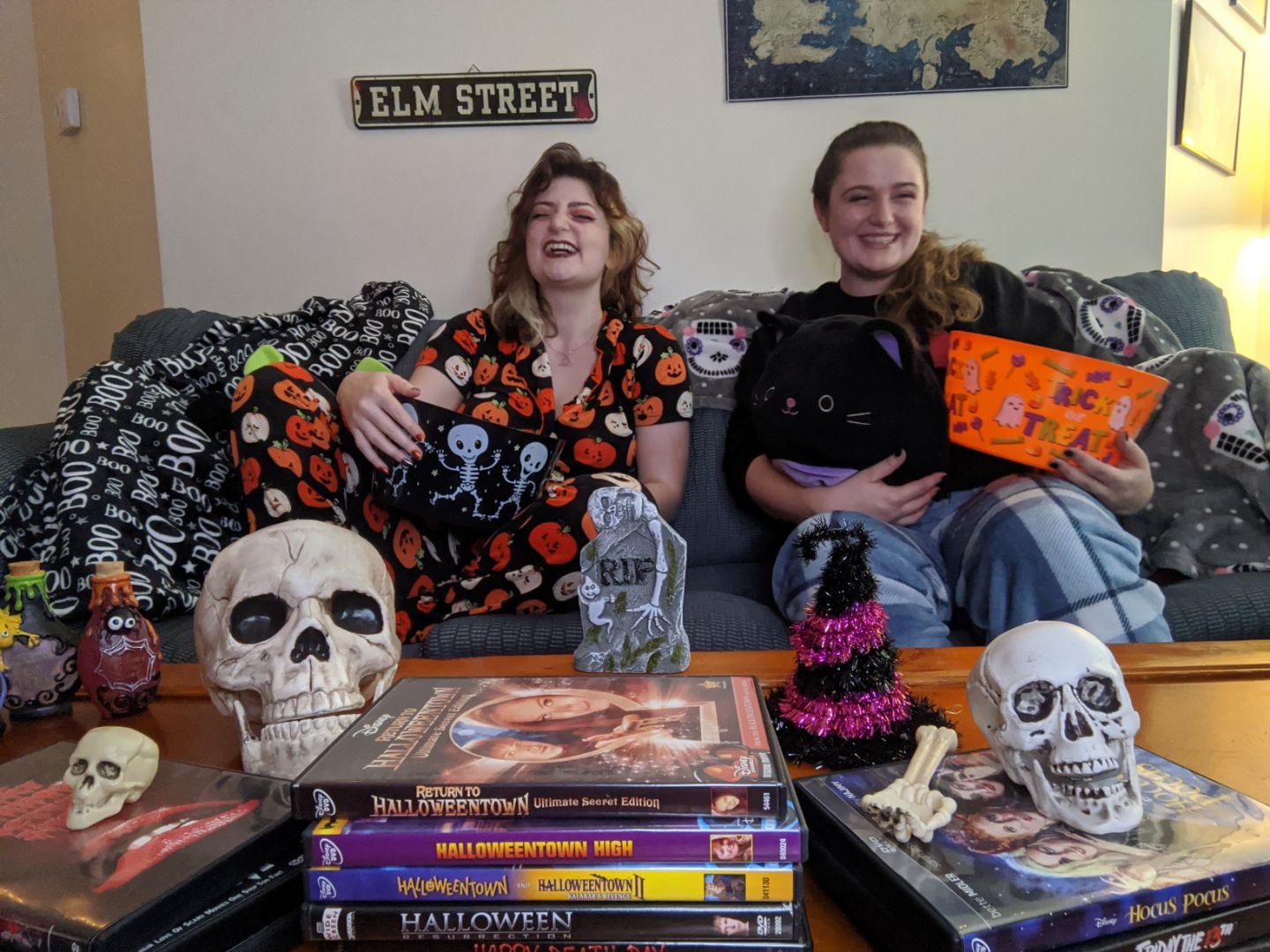 Take Some Time to Learn about Samhain
Perhaps you have heard the word "Samhain" in popular shows like Outlander or Chilling Adventures of Sabrina; however, it is a real holiday still observed today. Halloween traces its roots to the Celtic celebration of Samhain, pronounced "sah-win". Oct. 31 is the midpoint between the fall equinox and the winter solstice. This is believed to be the time during which the veil between the living and the dead is thinnest; ancestors can commune with the living, but the living must also be wary of dark spirits. This Halloween happens to fall on a full moon, so in keeping with the spirit of Samhain, be sure to wear a black crystal for protection. This little blurb hardly does Samhain the justice it deserves, so if you're interested in learning more, find a documentary to watch with your small social bubble on Samhain this year.
Stage a Haunted Photoshoot
This Halloween is the perfect excuse to stage an elaborate photoshoot with the people in your small social bubble. Find an area in or around where you live and decorate it like a photobooth. The discount section of Target has really cheap Halloween decorations that you can utilize for your booth. For the sake of this article, my roommate, Chelle Leary, and I used three thumb tacks to secure a light blanket to the wall with some orange and purple lights. Utilize lamps or other lighting sources to create the mood of your shoot. Dimmer light such as a candle can give your photos a mystical feel. Also make sure to dress up in whatever way makes you feel good. You can put on anything from a costume to your favorite outfit. The most important factor is to have fun while taking photos. Traditional poses are great, but if you challenge yourself to experiment with your environment, you may just find something you love.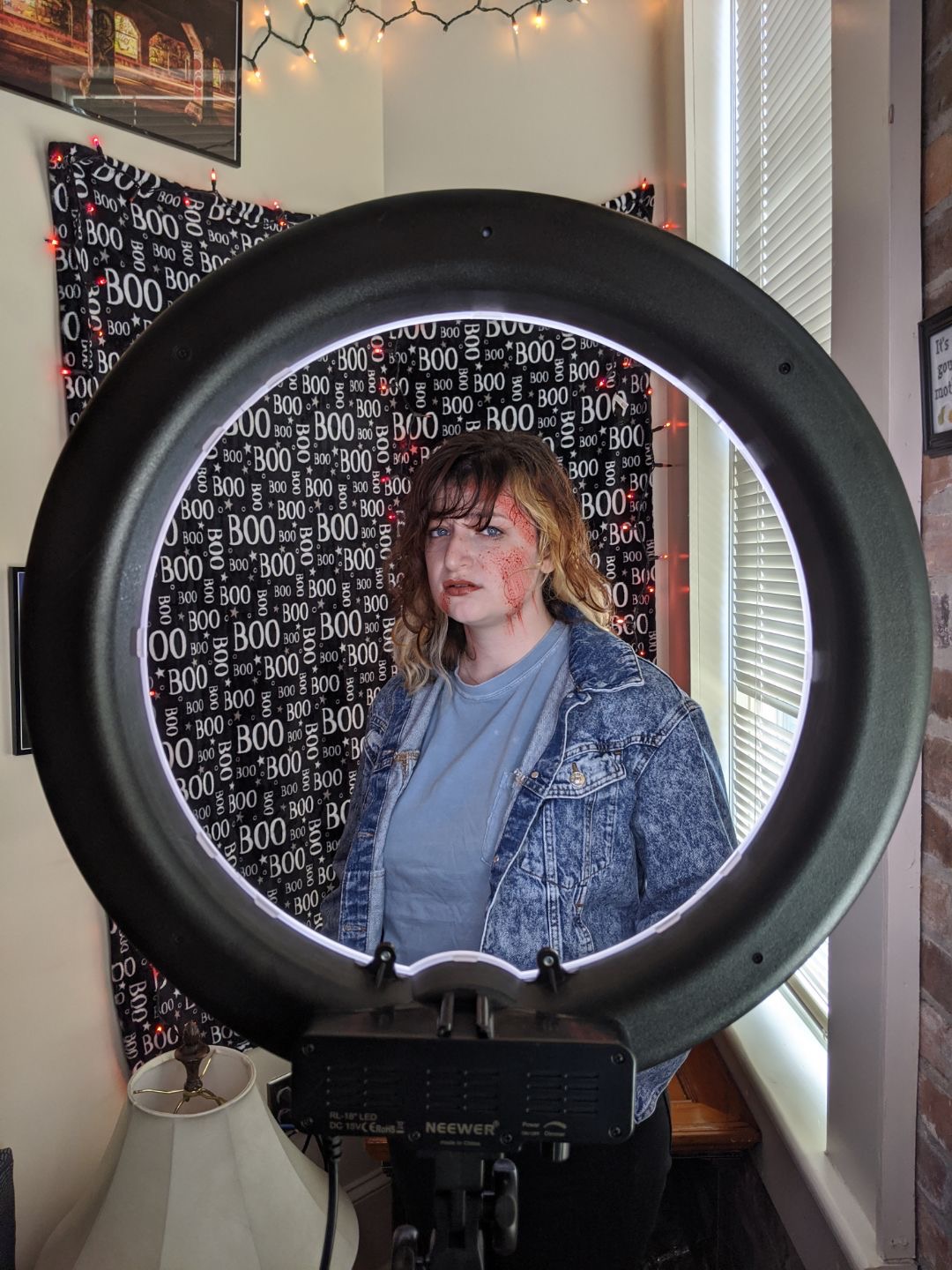 Stock up on Discount Candy
Most stores sell Halloween candy at a discount starting on Nov. 1. Although this is not on the actual day, it can still be fun. Venture out to Walmart as pirates and take home your candy plunder. A few days after Halloween, Rite Aid discounts their candy up to 75% off.  If you want to get candy on or before Halloween, several stores are selling candy in bundles that are still decently priced. Walmart and Target have whole aisles of Halloween candy bundles. Check them out and see what you find!
Full Moon Picnic
A full moon on Halloween only occurs about once every 19 years, so take advantage of that! Treat yourself to some of your favorite food and bring it with you to a park. Spread out a blanket and hangout under the full moon. Make a playlist for yourself to listen to while you stargaze. Wherever you go, be sure to stay safe and aware of your surroundings, or bring a friend!
Find Fun Treats to Make
One fun indoor activity is making treats with your roommates. Grocery stores have stocked up on several different kinds of Halloween cookie dough. If you want to do something more creative, look up some Halloween recipes. More traditional Halloween treats include variations of caramel apples or popcorn balls, but you can find several fun recipes out there that have Halloween themes like cake pop eyeballs or crescent mummy  hot dogs. You can make anything though; you do not have to limit yourself to only Halloween treats. Make whatever makes you happy!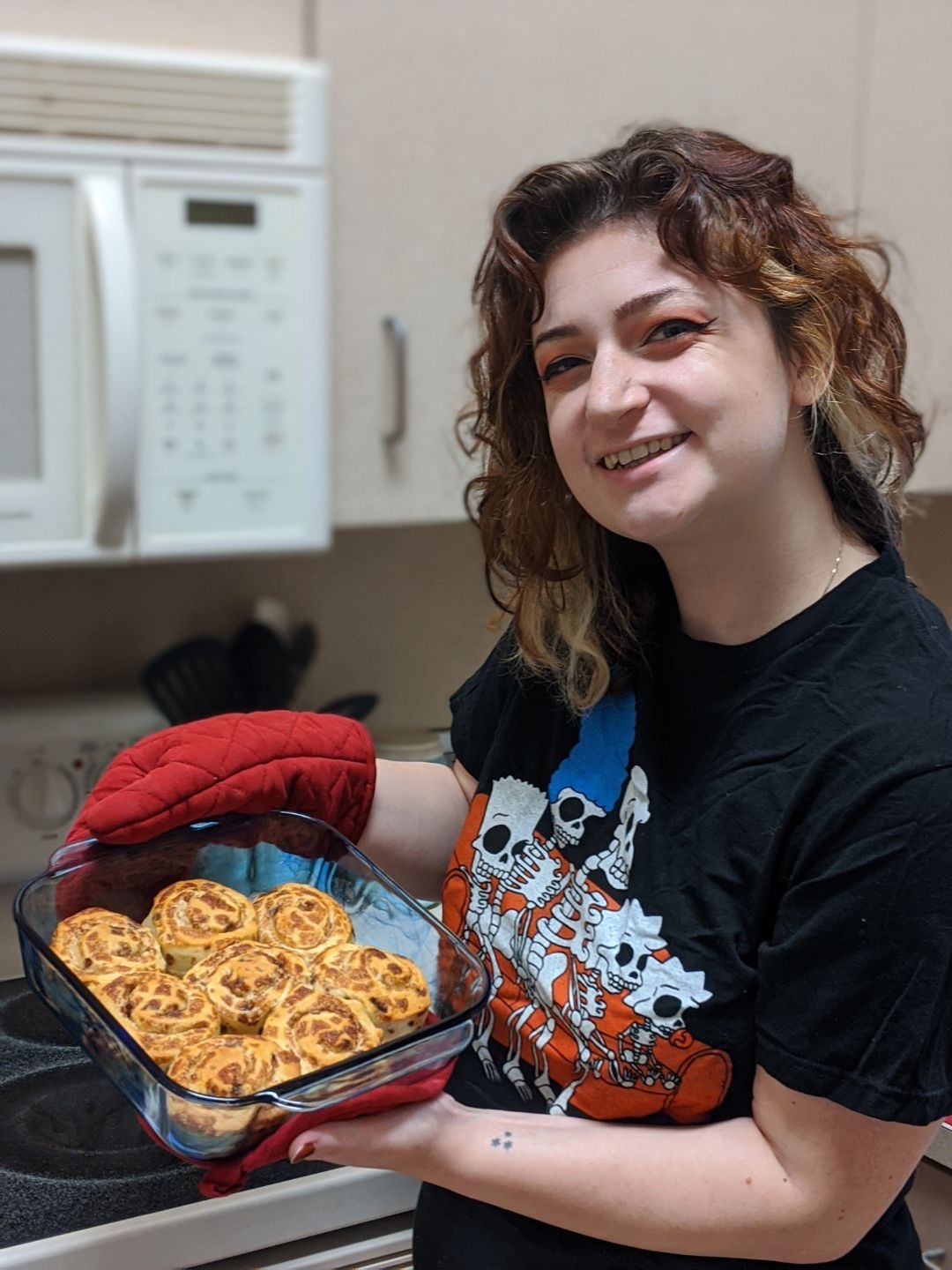 Create a Cosplay and Post a Tiktok
Tik Tok is teeming with fun sounds that pair well with cosplays. Use Halloween this year as an excuse to put together a cosplay you have wanted to do for awhile without worrying about how party-friendly it is, since parties are a bad idea this year. Once you have gathered all the costume pieces, take some time to get your makeup just right. For the sake of this article, Leary cosplayed Sidney Prescott from one of the final scenes of Scream. If you do not already have a sound in mind, search Tik Tok for cosplayers and scroll until you find a trend you would like to participate in. There are also several Tik Toks that allow you to duet a video. Dueting allows you to create a Tik Tok using one you have already found, so if you see someone with a cosplay that works well with yours, that might be a good place to start.
Leave a Comment
About the Contributor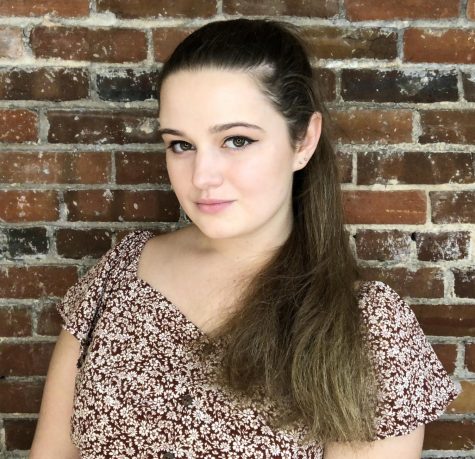 Macy Frazier, Copy Editor
(She/her) Macy Frazier is a senior BFA Performance major at CSU. She is also pursuing a minor in Dance and a Theatre Education certificate. She began writing...