USG requires more in-person instruction as some employees may lose accommodations
Faculty and staff received notice yesterday that some employees who received accommodations in August may not be guaranteed the same accommodations in the spring semester. This comes soon after an order from USG for universities to offer more face-to-face courses, and a week after CSU announced that Spring Break would be eliminated next semester in an effort to reduce the spread of COVID-19. 
This news comes just days before priority registration for the spring semester begins, leaving many professors little time to solidify an instruction plan, especially if they had been relying on current accommodation agreements. Students are also put into a time crunch due to some departments only putting their spring class offerings up on Tuesday.
In this reporter's interpretation, employees who received accommodations due to health conditions may receive similar accommodations but would be required to provide more medical documentation. Previously, employees only needed verification from a physician that they had one or more qualifying conditions without needing to specify what those conditions are. Employees with current accommodations due to concern for those they live with or care for may not receive the same protections in the spring.
"Regarding the demand for additional documentation of health conditions, I don't understand why CSU needs to obtain such sensitive and private information, especially given that it wasn't required previously," said Professor of Biology and head of AAUP Dr. Brian Schwartz in an email to The Saber. "Additionally, CSU should have requested any additional information sooner so that the class schedules that students will use to register for classes as early as next week could more accurately and transparently reflect the teaching methods that will be used."
"Regarding some faculty losing accommodations based on the need for child care and to avoid exposing household members to COVID-19, I think it's very unfortunate that faculty members won't be allowed to provide for and protect their family members in these ways," Dr. Schwartz continued. "If teachers can effectively address their course learning goals in a remote format, they should be allowed to do so when their family's health and welfare are at stake."
Dr. Schwartz expressed that he was sure that "pressure from the USG forced the CSU administration to revoke these accommodations" and thinks that "it reflects a lack of concern on the part of the USG for the welfare and safety of its employees."
The CSU AAUP released a formal statement expressing a strong support for faculty being allowed to choose their method for instruction, which was endorsed by the CSU Faculty Senate.
USG Chancellor Steve Wrigley responded to this statement, stating that "data show[s] the on-campus approach is working with the health and safety measures we have in place" and stated that spikes in cases are mostly due to off-campus activities, something the USG has continued to reiterate throughout reopening. 
Chancellor Wrigley stated that many students and parents had taken issue with classes being delivered largely online, though Dr. Schwartz pointed out that "many students throughout the USG are voting with their feet and are not coming to class."
Classes that may have previously been anticipated to be online are now moving entirely face-to-face because of the USG order, regardless of students requesting virtual seats.
In an email to AAUP members and supporters, Dr. Schwartz concluded that, "Our faculty are creative and should be allowed to solve pedagogical challenges in our classrooms, despite the chancellor's assertion that any brand of in-person instruction is superior to online."
As of Monday, CSU reported 8 current active cases on campus. However, CSU does not require routine testing and any testing is purely voluntary, making it difficult to know the actual number of cases.
The Saber has reached out to CSU Human Resources and University Relations for comment and is awaiting a response.
Leave a Comment
About the Contributor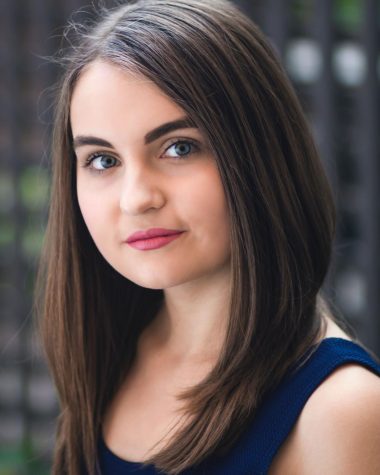 Ashley Peterson, Social Media Editor
(She/her) Ashley is a theatre major who loves to focus on issues that concern the community of Columbus. She graduated from CSU in Spring 2021,