Atlanta law firm discloses evidence of racial discrimination within CSU Theatre Department
 A USG investigation of the theatre department has found multiple instances of discrimination and insensitivity, and their hiring practices have resulted in a lack of diversity.
   The investigation began in June at the request of Provost and Executive Vice President Dr. Deborah Bordelon after a Saber article rose student allegations of discrimination, and many BIPOC students and a petition written by student Sulaiman As-Salaam coming forward.
   The Saber reached out to President Chris Markwood, Theatre Department head Dr. Lawrence Dooley, and Bordelon. The Saber did not receive response from those three, but Director of University Relations Greg Hudgison offered to answer the email instead. The Saber has requested to speak with Markwood directly, but has not yet received a response. 
   The report is a 71 page document divided into eight sections. The eight sections are the introduction, scope of investigation and investigative process, statement of cooperation, statement regarding evidentiary standard employed, executive summary, a factual overview and discussion—which includes student experiences of racially insensitive situations, impact on student and public perception, and findings,
      "There is an air of distrust and racial tension between faculty and students of color within the Theatre Department that has existed for at least 13 years," the executive summary reads.
   According to the report, the CSU Theatre student body was "overwhelmingly consistent" that students of color were often subject to racial prejudice and had less opportunities than their white colleagues. Most of these incidents were described as micro-aggressions, which are subtle but offensive comments aimed at marginalized groups, not blatantly racist comments. 
   The investigators surmised that their evidence proved that professors expressed racially insensitive comments and/or made discriminatory acts towards students of color. 
   The first section of allegations include ones regarding Professor Steve Graver, a professor that mainly teaches costuming and stage makeup courses. Students that took Graver's stage makeup classes reported that Graver consistently said that the names of makeup for darker skin tones made him hungry, because they were often named after brown-toned foods, like chocolate or caramel.
   Seven students reported to the investigator that Graver described their hair as "nappy." One other student overheard Graver doing so. While none of the fitting sheets reviewed included the word "nappy," many of them were illegible and Graver denied ever using or writing the word "nappy." He also claimed to be unaware of the negative connotations surrounding the word "kinky," when describing Black hair types.
   In addition to students reporting that these stage makeup classes did not provide adequate shades of makeup for students of color, students also expressed that Graver did not feature students of color in his demonstrations of old age makeup. 
   Multiple students also felt that the production of "Milk Like Sugar" was inadequately budgeted because it was the "Black show." One student who played a 15 or 16 year-old was provided a costume that was "hypersexualized" and made her appear "like Mary J. Blige." Graver admitted that the costume was hypersexualized, but claimed that was how the script portrayed the character.
   Several students also shared their experiences with Professor Kimberly Garcia, who primarily teaches costuming and stage makeup. She also manages the department costume shop. 
   Four students recalled Garcia describing their hair as "nappy" during costume fittings or other situations. At least five students told the investigators that Garcia consistently made inappropriate comments about Black students' hair or usage of wigs. For example, one student recalled that Garcia would not help her put on her wig and said, "y'all know how to put on wigs."
   Another student reported that Garcia asked her if she was wearing a wig because "Black girls always wear wigs." Four students recalled that Garcia said that having flat feet is a Black problem and that it is "the great African American curse."
   One student remembered that after a showing of "Junie B. Jones," Garcia commented that a young Latino audience member was "probably named José." When the investigator questioned Garcia about this incident, she responded that she would have not made such a derogatory comment because her "last name is Garcia," and she has a Latino spouse.
   The list of allegations surrounding Professor Brenda May Ito, the director of the department's B.S.Ed. program, runs about four pages long. 
   During the rehearsals for "Cabaret," a student asked Ito for feedback on his performance. The student said that Ito responded, "I'll keep telling you that you are doing well if you audition for 'Junie B. Jones.'" She also allegedly said she needed him to audition for the show because the student was "cute for a Hispanic kid." 
   During the Spring 2020 auditions for "Cabaret," one student recalled hearing that Ito said she would "have to cast a student of color because if not this department is going to riot." Other students remembered hearing this statement, but with some variation in word choice.
   Three students said that Ito made a comment expressing that she could be discriminatory because her family is a "collection of Asians." Ito admitted to making this comment, but she claims she said it in a joking manner. However, she did not remember telling students she believed she could participate in racist behavior, and she told the investigator that she would refrain from this comment in the future. 
   Three students also reported that Ito would frequently mispronounce ethnic-sounding names. When one student corrected her on the mispronunciation of his name, the student alleges that Ito said his name was "too hard and she wasn't going to bother learning it," in front of other students.
   While some students said Professor Tim McGraw did not regularly behave in discriminatory ways, they did recall some instances that could be seen as such. 
   For example, during a department barbeque for the cast and crew of "Milk Like Sugar," students recalled there not being enough food for everyone. Two Black students approached McGraw, who usually was in charge of these barbeque and asked about the situations. Students reported that McGraw said that the barbeque "wasn't for them" and that he did not "owe you guys [the students] anything."
   McGraw explained that the barbeque ended at 3:00 p.m., an hour after the "Milk Like Sugar" rehearsal ended. According to McGraw, some students left the rehearsal because the barbeque had not begun, and did not return until 4:45 p.m., when the barbeque was about to end, and when rehearsals would resume. He denied telling students that he would not serve them food because of their attitude. McGraw also denied saying that the barbeque wasn't for them. 
   One student who helped with hosting these barbeques said the lack of food was a result of more people coming to the barbeque than originally expected. 
   The report noted that only two out of 43 main stage productions were written by Black playwrights. Professor Natalia Temesgen from the English department, who has extensive playwriting experience, noticed this lack of diversity and then offered two of her plays for the Theatre department. 
   Dr. Dooley responded that there were not enough students of color, specifically Black people, to fulfill the roles in her diverse plays despite the theatre department having a 18-26% Black student population in the past five years. 
   Temesgen, a former part-time professor in the theatre department, also recalled a time when she expressed interest in a full-time position to Dooley. Dooley responded that CSU Theatre did not have the budget to create the position. 
   Temesgen felt that Black theatre faculty members "tend[ed] to be on the periphery." Because she was part-time faculty, she was never invited to faculty meetings. Temesgen's experience in the CSU Theatre made her feel like cultivating and maintaining a diverse faculty was within the department's priorities.
   The Saber recently investigated the department's number of POC applicants and discovered that in the past five years, only one person of color, a black male individual, was hired in the Theatre Department, for the position of a part-time Box Office Coordinator. All full-time positions were filled by white individuals.
   The investigator followed up on something The Saber asked Dooley during an interview via Zoom, "regarding how the Theatre Department will tackle diversity when it has no black faculty or staff." Again, Dooley responded that the department is "diverse in other ways," referring to gender, and he would attempt to put "everything in place to be more inclusive, open up processes, begin a student advisory committee." 
   Former Professor Becky Becker recalled pushback when suggesting shows written by POC, and remembers another faculty member having the same experience. Becker said that some of the theatre faculty was concerned that these shows would leave out white students.
   Beckner is now the Director of the Clemson University Theatre Department.
   The report also shows evidence of lack of racial diversity in CSU Theatre's productions. Several BIPOC students described themselves as "tokens" to be used by the CSU Theatre department to make their productions appear artificially diverse, when many of these roles were often cast because the script called for that race. Some students also felt like they were "tokens" used to fulfill traditionally Black roles. 
   Additionally, former part-time professor Jamila Turner, former Professor Chris Head, and Professor Rachel Blackburn felt that the department engaged in this "tokenism," often casting the same Black students across different productions.
      According to an e-mail from Bordelon, the university will be taking a number of steps to address the issues raised by the investigation:  the formation of a task force to promote diversity in practices and recruiting; implementation of departmental education and training for faculty, staff, and students on racial discrimination; and establishing a committee composed of students, faculty, staff, members of the Columbus community, and alumni to guide the department in creating diverse casts and opportunities. 
   This standing committee was already established before the conclusion of the investigation. BFA Design/Tech major Sulaiman As-Salaam accepted the role as the coordinator and first member of the theatre department's Student Advisory Board on June 5, 2020.
   As-Salaam is graduating this semester, but he is passing on his role to two students that he believes will be proactive in trying to progress things forward with the department.
   "Support the students in the theatre department," As-Salaam said, directing his words to CSU. "Going through a racism issue is not easy in any way, shape or form. Support from everybody…would help us get rid of the dark cloud that's covering our heads. It's a harder fight than it normally would have been."
   CSU and the Board of Regents of USG requested Nelson Mullins Riley & Scarborough LLP, an independent law firm located in Atlanta, to investigate these allegations. According to the report, Nelson Mullins' role in the investigation was to find factual evidence of these allegations, not to provide CSU with legal advice, nor to come to a legal conclusion. 
   Two partners of Nelson Mullins worked for the investigation: Anita Wallace Thomas, Esq., who was the lead investigator, assisted by Shaniqua L. Singleton, Esq. 
   The investigators completed 51 interviews through GoToMeeting, a video conference platform. These interviewees included 18 current Theatre students, 13 alumni, 14 current faculty and staff, four former faculty and staff, two administrators associated with Human Resources and Institutional Research departments, and one faculty member from the Biology department. 
   In addition to the 51 interviews, the investigators also reviewed the demographics of students in the department, 111 e-mails regarding the castings of various theatrical  productions, documents regarding the hiring of Theatre faculty and staff, and syllabi from classes. 
View Comments(1)
About the Writer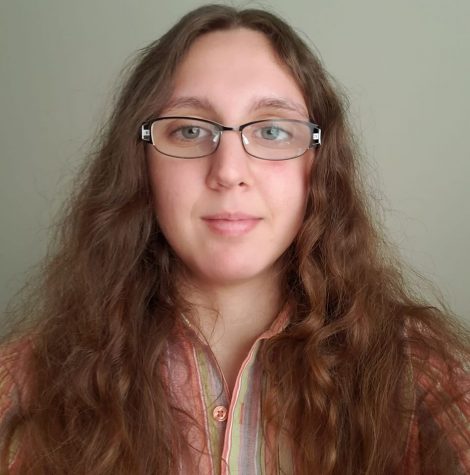 Jessica DeMarco-Jacobson, Senior Copy Editor
Jessica is an English Literature graduate who minored in History. Jessica started working as a reporter for The Saber/The Uproar during her first semester...