Bringing a Bodega from the streets of Spain to 1st Avenue
New Spanish-American restaurant, market, and coffee shop opens in downtown Columbus
Bodega 1205,  a new restaurant and grocery store located in the Empire building on First Avenue, has just started serving Spanish-American and Latin infusion food in Columbus. Along with its grocery store, Bodega also offers a coffee bar. They are  in the process of getting a liquor license so they can serve alcohol. 
"Bodega's purpose is the atmosphere, the space, the food, but most of all how it brings people together," said Isaac Morales, the bar manager. Bodega's staff is diverse, with the majority of them being from different Hispanic backgrounds. 
Owner Cesar Bautista bought the restaurant space in April 2019 and begun the process of transforming it into a bodega. 
The idea for Bodega originated from the actual concept of a bodega. "Bodega" is a Spanish word for a street market that sells fresh produce, in addition to some prepared food.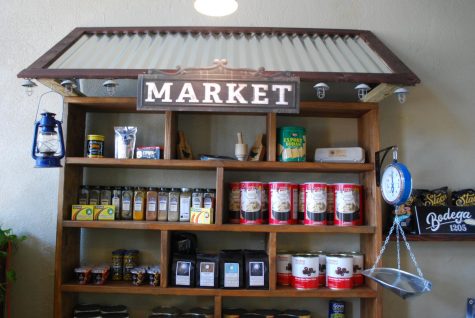 "We just brought our own unique spin to it," said Morales. They intended to do this by including the coffee shop and offering their Latin dishes. 
The process of bringing Bodega into fruition was a long and rough one, but has been full of learning curves and growth. 
"When I was brought on to be the barista, I didn't know what to expect. No one employed there knew the first thing about coffee. So when Cesar showed me this empty counter and asked me, "What do you need?" all I could think was "Wow, where do I start?" wondered Morales. 
The grand opening for Bodega was on Friday, Aug. 30, to kick off Labor Day weekend.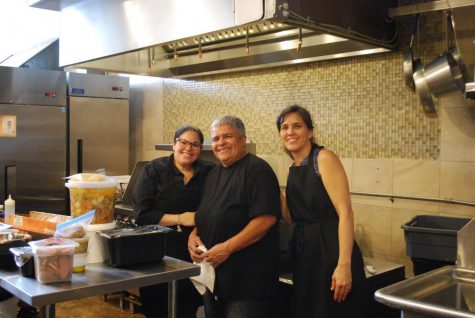 "Putting it in one word would be 'Yikes.' It was rough. There were so many challenges, and issues became alarmingly blatant upon opening. It pushed all of us to our absolute limits, and by the end of service we were exhausted, and everyone just wanted to go home," Morales said about the first day. "Despite all of that, though, everyone worked together, came up with solutions, and persevered. Service has improved significantly, and with every day we are bringing new ideas."
"It's been hectic, but I love the team I work with and things are coming together more every day," added Emily Johnston, a barista.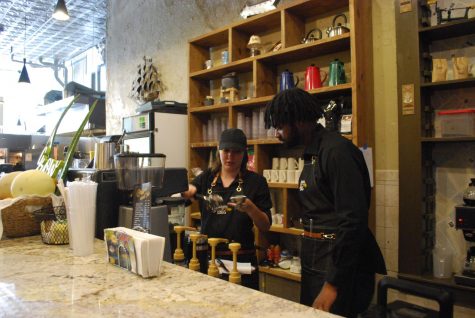 Of his experience working at Bodega, Morales said "As the guy in charge of the bar, I have never had so much freedom to decide what is coming next. I personally will be hand-making flavoring sauces for the coffee drinks, and will be bringing new drinks to the menu soon after we have had enough time to review sales."
"We are figuring things out as we go, and bringing improvements daily. We are not a large store by any means, so the people you see here are there almost everyday. We are tight knit, and hardworking," Morales said.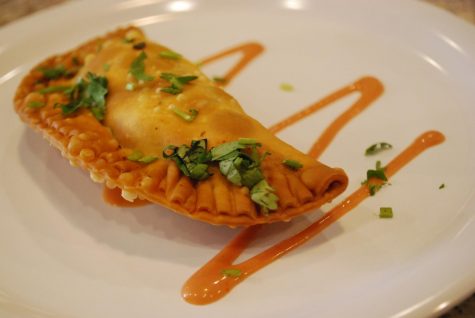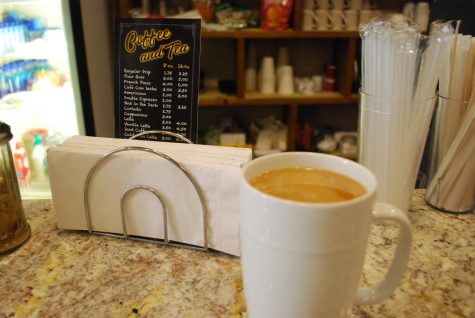 "I have appreciated every person who has given us their patience and positivity for the future success of the restaurant, but what I appreciate even more is feedback. Come in, tell us how we are doing, find something that we could've done better, or that you would like to see. The success of this restaurant is predicated on that. Especially my coffee bar."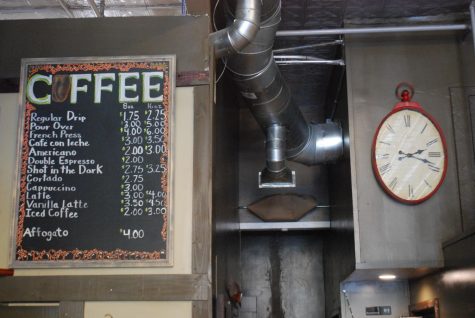 Leave a Comment