No Shame Theatre: The Underground Scene in Columbus
   Downtown Columbus, GA – Every Friday night, starting at 10:30 p.m., the local artists and those connected to the downtown scene come together at the Player's Saloon at the Springer for a night of music, comedy, poetry, and all-around fun in sharing artistry.
   No Shame Theatre has worked toward the sharing of art and having fun for over fourteen years strong and are still going. They have been one of the leading voices in bringing attention to the underground scene for the performers and artists of Columbus.
   Nick Bentley, a student at CSU, who has worked with No Shame for over five years, is a local musician in Columbus who shared his thoughts and experiences while performing at No Shame.
   Bentley's time as an artist while performing at No Shame has changed over the years.
     "I had started at No Shame doing comedy," he stated. "When I started playing guitar, I used it as a comedic prop at first, but over time it morphed into me falling in love with music and lyricism."
     After returning to his first love of music, Bentley narrowed himself to his craft and brought his musicianship to No Shame. He played his first song at No Shame, and has since become a local attraction, performing weekly.
     Where other open mic performances do not have holds against heckling, Bentley shares that, "No Shame offers an accepting community to whatever artists want to put out and accept it without venom."
  "No shame is about expression, shamelessness in expression," Bentley stated regarding the reason for No Shame Theatre's mission and purpose as a variety show.
   "It's a space for people to create and present their art without having to be embarrassed, in an environment that isn't hostile toward sharing."
   For these reasons, No Shame is always looking for fresh faces, namely new artists to come to the show, whether to attend or to perform. Whether artists wish to share their poetry, perform their stand up, showcase their art, or sing out their hearts, No Shame Theatre is all about letting artists show their passion.
   When performing, Bentley explained that the artist "should never feel upset about sharing art. Be prepared and believe in your performance. It's a difference maker."
     Having confidence in one's act can mean the difference between performing well and performing terrifically, for an artist working on performance is crucial to their growth.
   An artist grows and learns from their mistakes and from their achievements, and No Shame Theatre recognizes what artists need to grow.
     For Bentley, "the most satisfying aspect of No Shame is seeing performers grow, improve, and build their confidence."
   With these tenets, No Shame Theatre is able to give artists a chance to exhibit their drives and talents, giving a stage to those who wish to share their creativity. Audiences can expect a welcoming cast of performers and get involved with a fun show.
   No Shame's rules for guests and performers are: 1. The performance can last no longer than five minutes. 2. The performance must be your original material. 3. You cannot break anything – the space, the law, or yourself. Hate speech is strictly prohibited.
   Attendants and performers must be eighteen years or older. Admission is five dollars at the door for both performers and the audience members. Doors open, and sign up begins at 10 p.m. The show starts at 10:30 p.m. and lasts until before midnight.
Leave a Comment
About the Contributors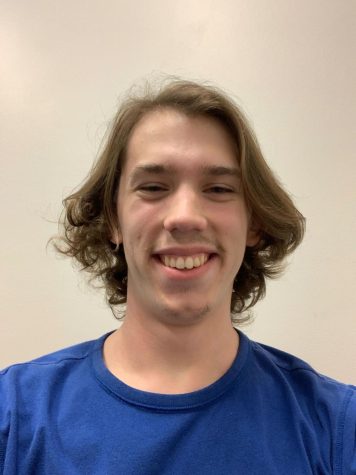 Jonathan Stringfellow, Reporter
Jonathan Stringfellow is an English Literature Major at Columbus State University and aims to be and English Literature Professor. He writes short stories...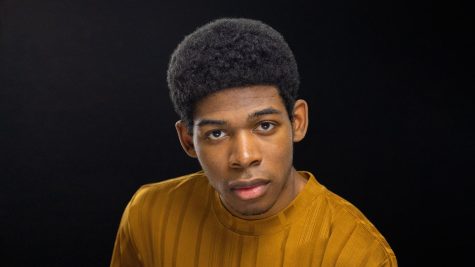 Braxton Lee, Photographer
Braxton is a senior majoring in Public Relations and minoring in Film. He enjoys going to the theatre and making short films. Braxton plans on one day...